New Complexity Premia podcast episode on COVID-19, EU disintegration, US-China conflicts, and hunting housing bears...
---
Our latest Complexity Premia podcast episode has gone live, where Ying Yi Ann Cheng and I discuss a wide range of topics, including:
the impact of COVID-19 on financial markets, including our modelling and forecasting of the Great Virus Crisis (GVC); 
our approach to thinking through and capitalising on this 1-in-100 year shock within our own portfolios; and 
the outlook for investors and the major risks we are focussed on right now, which encompass global sovereign debt crises, EU instability following a controversial German court ruling, heightened tensions between China and the US, including the possibility of kinetic conflicts in the South China Sea and Taiwan, and of course the Aussie housing market, where I pick-up my 12 gauge and start hunting me some lilly-livered housing bears...
Listen here https://podcasts.apple.com/au/podcast/complexity-premia/id1455064499 or here http://coolabah.podbean.com/
........
Disclaimer: This information has been prepared by Smarter Money Investments Pty Ltd. It is general information only and is not intended to provide you with financial advice. You should not rely on any information herein in making any investment decisions. To the extent permitted by law, no liability is accepted for any loss or damage as a result of any reliance on this information. Past performance is not an indicator of nor assures any future returns or risks. Smarter Money Investments Pty Limited (ACN 153 555 867) is authorised representative #000414337 of Coolabah Capital Institutional Investments Pty Ltd, which holds Australian Financial Services Licence No. 482238 and authorised representative #001277030 of EQT Responsible Entity Services Ltd that holds Australian Financial Services Licence No. 223271.
---

Follow Christopher Joye's wires
---
---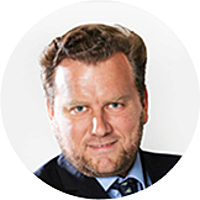 Portfolio Manager & Chief Investment Officer
Coolabah Capital
Chris co-founded Coolabah in 2011, which today runs $7 billion with a team of 33 executives focussed on generating credit alpha from mispricings across fixed-income markets. In 2019, Chris was selected as one of FE fundinfo's Top 10 "Alpha...