New found optimism for global markets as Brexit & trade deal make some progress
---
October presented several significant risk events which have passed without major incident, fostering some newfound optimism for global markets. The avoidance of a 'no deal Brexit' combined with a 'phase 1 Trade Deal' moving towards signing have diminished some of the major chaotic risk outcomes, however further challenges remain. We await to see the result of the general elections in the UK for the next twists and turns in the 3+ year Brexit saga, and remain sceptical that material progress is being made around Trade. But alas, risk markets have moved higher, breaking out of well-defined ranges generating strong performance in a melt up rally.

Global data remains very weak, but some stabilisation noted
The macroeconomic data environment remains extremely weak on an outright basis, but some stabilisation of data has occurred. Current data is as weak as the environment prior to the GFC, and yet equity markets are breaking out to new record highs, showing little concern for possible capital damage. Central Banks continue to cut interest rates the world over, providing pre-accommodation to help economies cushion the blows of the previous rate hiking cycles combined with the confidence zapping U.S./China trade war.
More rate cuts delivered, hurting cash returns for savers, now pause and assess is likely into year-end for Central Bankers
Both here and abroad, 2019 has seen the delivery of interest rate cuts to spur weakening economies forward and extend the economic cycles since the GFC. Cash returns in the developed world are mainly below 1.00% except for the U.S. (although the U.S. is currently actively cutting interest rates). With the outlook brightening a little with regard to Brexit and the trade war, we believe that Central Bankers will move to a pause and assess period to see if market-based optimism translates into economic activity.
We believe that additional rates cuts will ultimately be delivered in 2020, but with only a few months now remaining, Central Bankers will wish to keep their small amount of stimulus powder dry.
Avoid getting caught in the trap
Stay up to date with our latest insights by clicking 'follow' below and you'll be notified every time we post a wire.
---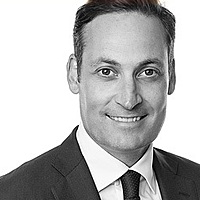 Angus Coote
Jamieson Coote Bonds
Angus established Jamieson Coote Bonds with Charlie Jamieson in 2014. He started his career with JPMorgan in London, before working at ANZ and Westpac, where he transacted the first ever Australian Bond trades for several large Asian Central Banks.
Expertise