Let's be brutally honest about this: too many investors, both professional and retail, have been focusing on finding value among (apparently) cheaply-priced equities during a time when the share market was making a decisive swing in the opposite direction.


As should be clearly visible today on backward-looking share price charts, many stocks including AMP, Brambles, G8 Education, Healthscope, Telstra, IPH ltd, the major banks and Vocus Communications certainly looked "cheap", but they have essentially gone nowhere fast, if not become "cheap-er" as time passed by.

In contrast, share market investors, as a collective, developed an almost insatiable appetite for secular growth stories with manageable risk. The past four years have been tough on those naively buying into cheap looking, out-of-favour, low growth companies, while pampering those investors prepared to join the growing fan bases of companies like CSL, Orora, a2 Milk, Altium and Aristocrat Leisure.
Secular growth story: Next DC
Cloud hosting infrastructure provider NextDC (NXT) is very much part of the latter group, as illustrated by the observation its share price has multiplied by a factor of six since listing in late 2010. The bulk of these gains occurred since 2015.

My interest was fuelled by my macro-view that global growth will likely remain lower than pre-GFC, with household budgets globally post-2014 consistently under pressure, and in such an environment it is best to seek out reliable, high quality, multi-year growth stories that don't carry too much risk.
About 12 months ago, I published a summary of the opportunity on Livewire, who recently got in touch for an update given the stock is up 70% since.
NextDC had the potential to meet the sought after profile, but given it still was an early stage business, I was most concerned about getting on board too soon. Given the business model consists of spending billions on infrastructure first, and then attracting customers and filling up the capacity, it goes without saying that, as the business matures, the overall risk profile becomes more acceptable for conservative investors like myself.

In the end, there were three additional factors that pulled me over the line:
Management was highly regarded inside the industry,
Demand and demand projections were very strong for possibly the decade ahead, and
National Australia Bank had done due diligence and agreed to provide additional capital via bank loans and corporate bonds.

You can criticise the banks for many things, but when they are being invited to lend money to an unknown, early stage, non-profitable entrepreneurial enterprise, their response is likely to be rigid, conservative, and with a lot of eye for detail.
Where to from here?
I am still a happy shareholder today and intend to use the latest capital raising to buy additional shares. NextDC's existing facilities are ranked amongst the highest quality, worldwide. Management has consistently over-delivered.
The obvious black spot is a public dogfight with the new owners of the properties that shelter its data centres, but there's no immediate threat for disaster.

Most importantly: demand for cloud services and for data, and thus for data hosting facilities continues to grow strongly, and is expected to continue doing exactly that for years into the future.
There is no better proof than the cloud hosting businesses built by market leader Amazon. These have been consistently growing at double-digit percentages.  

In between the global corporate mastodons, like Amazon, Microsoft, Oracle, et cetera, sit independents like NextDC, which play a niche role in providing "neutral" service both to corporate customers, to telcos, and to other providers of cloud hosting services.
There is a strong business case for such non-aligned service providers with demand growth strong and extra capacity commanding billions of upfront investment.

As with every other business, competition is the fiercest enemy of shareholders, but do we really have to worry today about price deflation and discounting when demand growth remains strong and capacity is in constant catch-up mode? That too is the message that stands out from NextDC's latest capital raising.

To quote from the presentation slides that have been posted on the ASX website in support of the capital raising:
"NextDC continues to experience very strong demand for its premium data centre services, which has increased the Company's confidence in the size and nature of the long-term demand for its data centre services".
Ultimately, the key message here to investors is: Don't stare yourself blind on Price-Earnings (PE) ratios and/or (absence of) dividend yield. It's growth and how this translates into added shareholder value that ultimately defines your happiness as an investor and shareholder.
FNArena offers independent analysis and proprietary tools for professionals and self-managing investors. For more information visit: (VIEW LINK)
---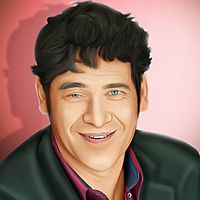 FNArena is a supplier of financial, business and economic news, analysis and data services.
Expertise