Niche ETFs in the New Year?
---
With the January sales in full swing savvy shoppers are looking to get more for their money. Savvy investors, on the other hand, should be aware of the value to be had all year round with ETFs, which we believe are the ultimate low cost diversifier. Along with the search for value, investors may also be looking to take advantage of a singular market segment trend. One of the options for investors looking to do this would be to research companies that stand to benefit from the trend and invest in one, two, or even three of these companies. This of course takes time, and ultimately money. Another approach available is to invest in an ETF that provides exposure to a niche area. Click the following link if you'd like to know more about niche ETF's: (VIEW LINK)
---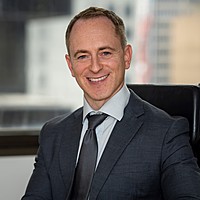 Co-Founder, Head of Strategy & Marketing
BetaShares
Ilan was a founding team member of BetaShares and is responsible for corporate & product strategy. Previously, Ilan worked for The Boston Consulting Group (BCG), one of the leading global strategy consulting firms.
Expertise