Nobody ever lost money taking a profit
---
Having an eye on the downside of a deal has served us well over the years, and a keen eye on mitigating risk has meant consistent outperformance for the transactions we have participated in over the years.
Sometimes this has meant foregoing transactions - even when the upside looks fantastic but when the risk elements have not been adequately addressed.
Often in an up-swinging market, mistakes in a transaction can be forgiven. The velocity of the market's upswing provides enough cushion and momentum that economics improve even when parts of a deal have not gone to plan. But no one can control a market, and when a deal doesn't go to plan, and the market unexpectedly takes a pause, goes sideways or goes in reverse, it is critical to know your position has been well considered.
As famously said by Bernard Baruch, nobody ever went broke taking a profit.
In an up swinging, down swinging, or unpredictable market where visibility is an issue, this hits the heart of where our investment focus is; on risk and how downside has been mitigated.
When the downside is robustly mitigated in the first instance, the upside - and outperformance -takes care of itself.
Speed of execution
One of the quickest and most profitable deals we ever did, we turned around in two weeks from initial review to finalisation of documentation and financial close. The promptness of execution was based on the downside risk having been mitigated in such a way that we were comfortable acting with a level of speed and agility that secured us the deal.
The deal
The deal was the construction financing of two townhouse developments of about 50 townhouses in Brisbane. The deal was already funded by a group we had worked with several times before and with whom we had a successful long-term working relationship. The group had a short-term cash flow gap and came to us to take over a part of their position on the construction funding.
Market and settlement risk
The townhouses were fully presold to owner-occupiers, and since the date of sale, the market had materially improved. The result was that the townhouses had increased in value by 15%. This up swinging market meant from a settlement risk perspective, buyers would have no trouble getting funding on settlement and completion of the project given the increase in value from the date of the sale to the settlement date.
DA, construction risk
As a fully DA and CC approved townhouse project, there were less complicated groundworks required and a less complex building structure when compared with the construction of a high-rise apartment project.
Contamination ground works and delivery risk
With the groundworks complete, the slab had already been poured, and the frames were starting to be constructed. The groundworks risks – often the highest risk of construction - were removed from the deal.
Financing risk
The senior debt bank funding was active and already drawn down, meaning we had complete visibility of the facility cost and terms.
Substantial profit margin, no overruns
The progress control group reports and minutes were readily available for review - and an assessment of the project feasibility, forecast vs actual drawdowns demonstrated a project which had a substantial profit margin and was running to plan- on time and budget - with no cost overruns and the riskiest part of the construction was complete.
Robust downside guarantees and protections
The developer had significant personal assets, and we were being offered personal guarantees on our capital. Also, the incumbent financier needing to bridge their short term capital gap was offering substantial corporate securities.
The outcome
We expedited our detailed due diligence process and promptly documented and executed the deal. The transaction was hugely successful. We were repaid on time and in line with the forecast return of approximately 20% per annum (IRR).
The upside took care of itself
As a result of our acute focus on mitigating the downside risks, we were able to act quickly to structure an outcome that gave all parties the outcome they needed.
We carried out detailed due diligence and were able to take advantage of an opportunity where the downside risks were robustly mitigated and skewed heavily to the investor's benefit. The transaction created a balanced and win-win outcome for everyone involved.
Not already a Livewire member?
Sign up today to get free access to investment ideas and strategies from Australia's leading investors.
........
The information published to the Live Wire website by the Information Providers is for general information purposes only. It is not intended as legal, financial or investment advice and should not be construed or relied on as such. Before making any commitment of a legal or financial nature you should seek advice from a qualified and registered legal practitioner or financial or investment adviser. No material contained within this published content should be construed or relied upon as providing recommendations in relation to any legal or financial product. Mandi Prager, MP Report Australia, MP Funds Management, MP Group International, Golden Goose Capital (together MP Group or the Information Providers) do not purport to contain all the information that may be required to evaluate any potential transaction or investment. The Reader and its advisors should conduct their own independent review, investigations and analysis of any Opportunity mentioned and of the information contained, or referred to, in this published content including the merits and risks involved. Information Providers have not had regard to the investment objectives, financial situation and particular needs of the Reader. The Reader should make its own investigation and assessment of the Investment, verify to its own satisfaction the accuracy, reliability and completeness of the information in this Information memorandum and obtain independent and specific advice from appropriate experts. The estimates and projections contained on this website involve significant elements of subjective judgment and analysis, which may or may not be correct. There are usually differences between forecast and actual results because events and actual circumstances frequently do not occur as forecast and these differences may be material. The Reader and its respective advisors should make their own independent review of the material assumptions, calculations and accounting policies upon which the accompanying estimates and projections are based. To the fullest extent permitted by law, the Information Providers disclaim and exclude all liability for any loss or damage suffered or incurred by any person as a result of their reliance on the information contained in this information and any errors in or omissions from this information.
---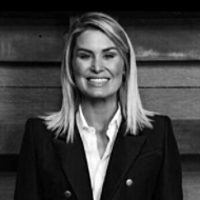 MP Funds Management has executed more than 28 investment-grade real estate deals, an aggregate value of over 1.3 billion dollars in assets, producing an average investment return of 22 percent annually (IRR), with the lowest returning investment...
Expertise