Northern Cobalt (N27.ASX) +116% - can maiden drill program deliver?
---
Since our last note on N27, the stock has run up to a high of $0.65 (+165%). At the time we thought it stood out as cheap amongst peers, given an existing JORC resource (admittedly small), but good grades for Co (ave 0.17%), and the right location in Aust. Since then, they are well and truly humming along in their first drill campaign in the NT, prior to the wet hitting. And given the market cap is now $21m (fully diluted), it was time to look at it compared to peers, and consider what they might hope to achieve, bringing resource in under JOC 2012 code.

You can read our last wire here: (VIEW LINK)
---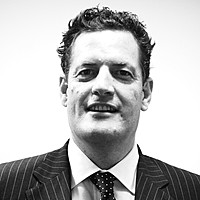 Director and Head of Wealth Management
Wentworth Securities
Tom is a Founder and Head of Wealth Management. For the past 10 years, he has been running the Wentworth Model Portfolios, focusing on macroeconomics and tactical equity positioning. These portfolios were initially created as a solution for "core...