Nucleus Investment Insights Podcast - Distressed Debt Economic Lessons with private Lending CEO
---
Hi all, something a bit different today with our weekly investment-centric webinar (also presented in podcast format) for those of you who haven't seen it
Episode topics vary each week over an array of topics including geopolitical events, macroeconomic trends, changes to investment markets, and wrapping up with what it all means for our investment decisions at Nucleus
Often episodes will feature a guest industry expert, such as this weeks, where Head of Operations Tim Fuller and I interviewed CEO of Distressed Debt Lender 'Narrow Road Capital', Jonathan Rochford.
Topics this week include an outlook of Australian property, a worldwide government debt snapshot, the worldwide price war that's occurring over Bonds, interest rates, and as always what this means for how we make investment decisions going forward

If any of that sounds of interest to you, take a look at the episode below or in podcast form here (links are featured at the bottom right of the player if you wish to listen on your preferred platform)
........
The information on this blog contains general information and does not take into account your personal objectives, financial situation or needs. Past performance is not an indication of future performance. Damien Klassen is an authorised representative of Nucleus Wealth Management, a Corporate Authorised Representative of Nucleus Advice Pty Ltd - AFSL 515796.
---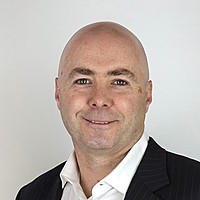 Head of Investment
Nucleus Wealth
Damien runs asset allocation and global stock portfolios for Nucleus Super, Nucleus Ethical and Nucleus Wealth. His 25 year+ career includes Global Quant at Schroders, Strategy at Wilson HTM & co-founder of Aegis.
Expertise