Off The Charts: Everything you need to know (and some things you don't) from the week
---
Ding! Ding! That, dear Livewire readers, is the sound of the opening bell for our latest series, Off The Charts. Each week, the Livewire team will bring you a round-up of the most noteworthy, insightful, and, well, frankly odd stories we've found across the universe of markets and investing. Plus, we'll give you a heads-up on what's coming up next week.  
Off the Chart's stories of the week
#1 Telstra splits in four 
Telecommunications behemoth Telstra is breaking up with itself. 
On Monday, it was revealed through an ASX filing that Telstra (ASX: TLS) would be splitting into four parts, subject to shareholder approval. Under a new holding company, Tesltra HoldCo, the four subsidiaries will be:
InfraCo - Fixed: A company that will hold and own the group's passive physical infrastructure assets.
InfraCo - Towers: A company that will hold and own the passive physical mobile towers
Serve Co - This will house the parts of Telstra associated with providing its regular phone-related services to customers.
And the newest addition to the lineup, is a separate, currently unnamed facility to house its international business.
Telstra has remained quite unloved amongst the contributors on Livewire, including Dr Don Hamson who identifies a set-and-forget strategy with the telco would have been a poor strategy in recent years, and Neil Margolis who's Merlon Capital have recently reiterated their view that Telstra could be worth less than $2.
#2 Blackstone bids for Crown
US-based, PE firm Blackstone's bid for Crown Resorts (ASX: CWN) dominated headlines over the week. The market held its breath about what majority shareholder James Packer would do. Ultimately, he stated that he would back the board's decision on the matter, as the company's share price rose to $11.85, a 20% uptick. Whether the board will take up that offer is yet to be seen.
In February, when all seemed lost for Crown, VGI Partners took us through their counter consensus BUY thesis on Crown. VGI capitalised on the media-driven dip in prices in October to build a position in Crown at the mid $8 mark. Robert Poiner took the time to follow up this call and explain why this bid could be just the opening shot in this bite-size piece.
#3 IPO Watch: airtasker takes off 
On the IPO front, Airtasker launched its IPO on Tuesday to mass fanfare. This long-anticipated IPO was delayed by a day because of an administrative issue with the ASX, but that didn't dampen spirits (and probably gave it a publicity kicker). Airtasker issuance was $0.65 and the stock now sits at $1.52 after a week with days including a 22.9% fall and a 13.7% gain - a nice little boost for those early investors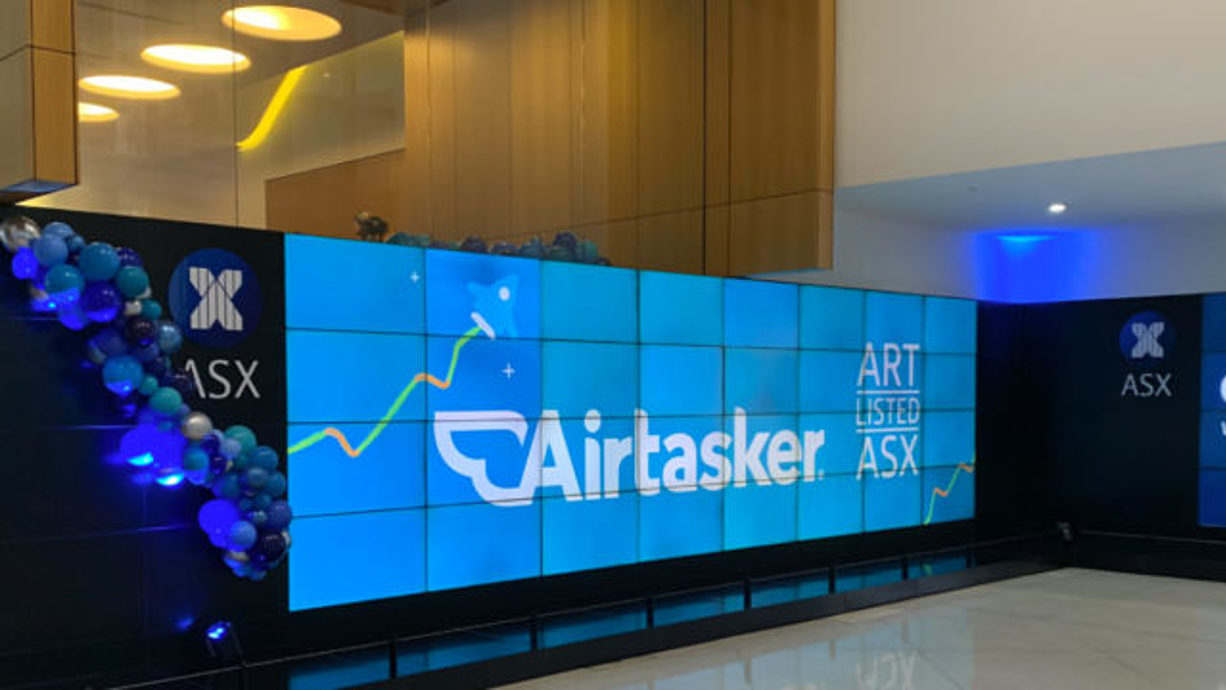 #4 FOMO fund 

That's right, you can now invest in your fear of missing out (FOMO). A new ETF registered with the SEC last week by Collaborative Investment Series Trust is targeting SPACs, equities and other ETFs which primarily invest in junk bonds -- sound appealing yet?

"The Fund's name is an abbreviation for the "Fear of Missing Out" and the Adviser intends to achieve the Fund's investment objective by investing in securities that reflect current or emerging trends," according to the filing.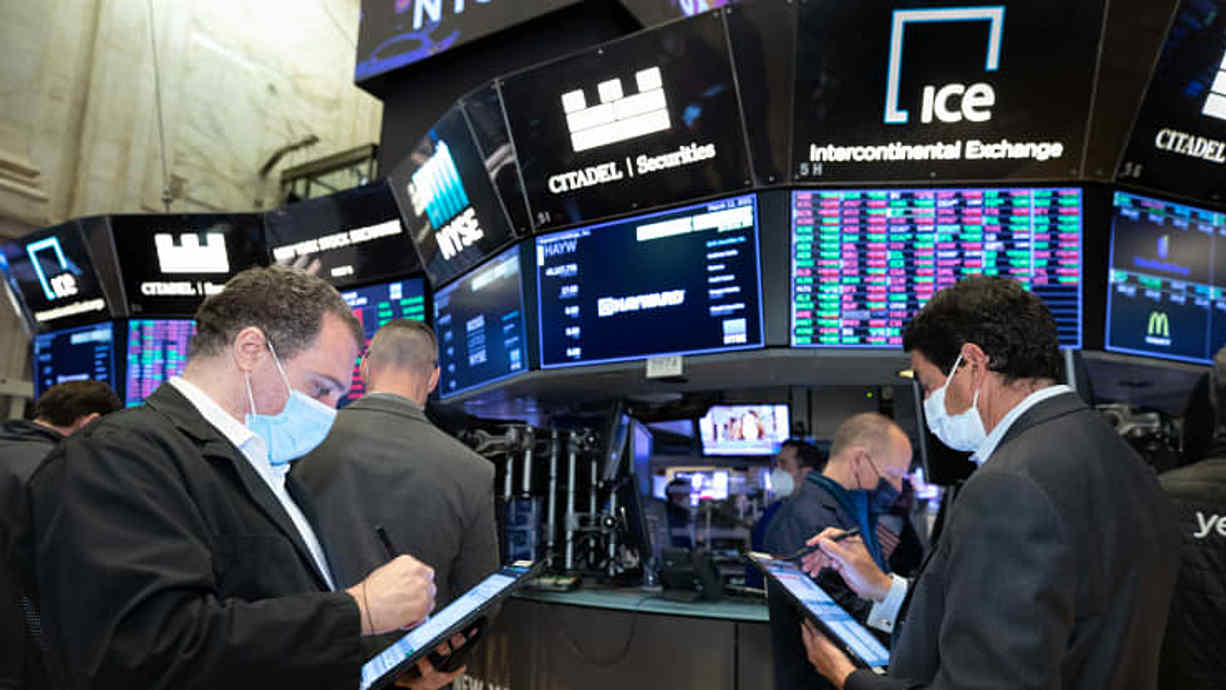 (Source: CNBC)

#5  A TRAFFIC JAM IN the Suez Canal 
If COVID-19 didn't shatter your confidence in global supply chains, then we have the ship for you! Major shipping artery, the Suez Canal, has been completely blocked off by a 400m cargo ship which has lodged sideways in the canal walls. About 12% of global trade passes the 205-metre-wide channel and the blockage has already caused a surge in oil prices. There are a few alternative routes being suggested, such as through traversing the Arctic or a not-so-quick lap around Africa.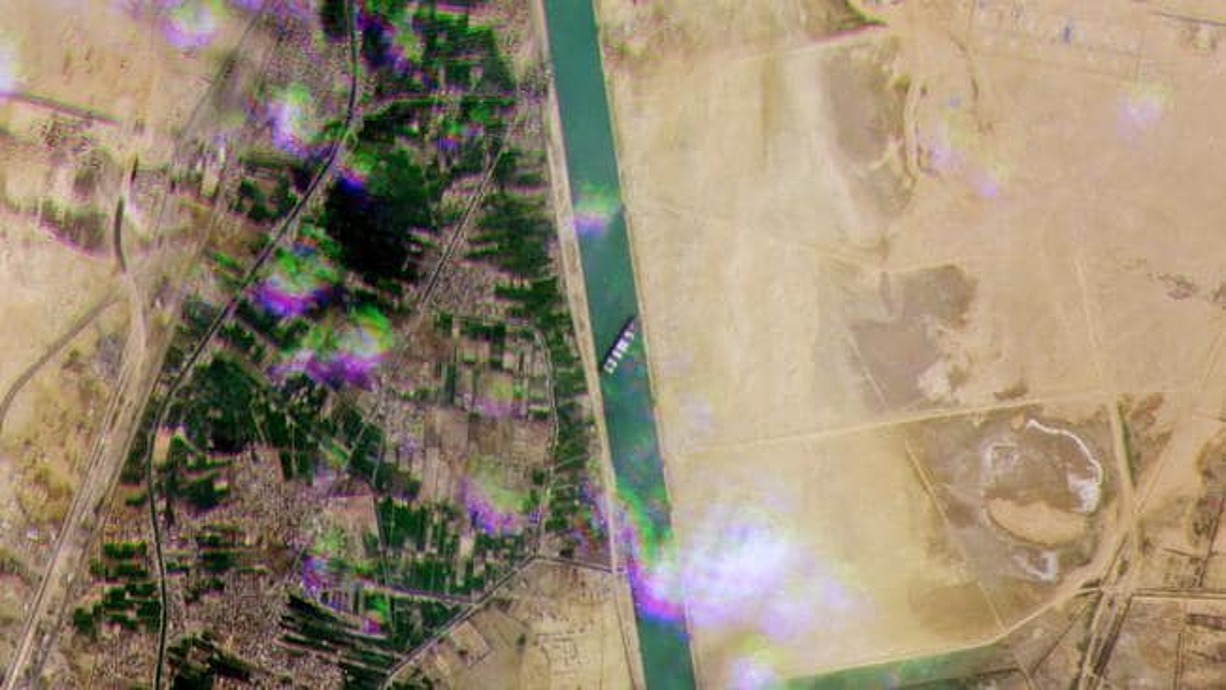 Satellite image showing the banked ship. Source: Planet Labs/News.com.au.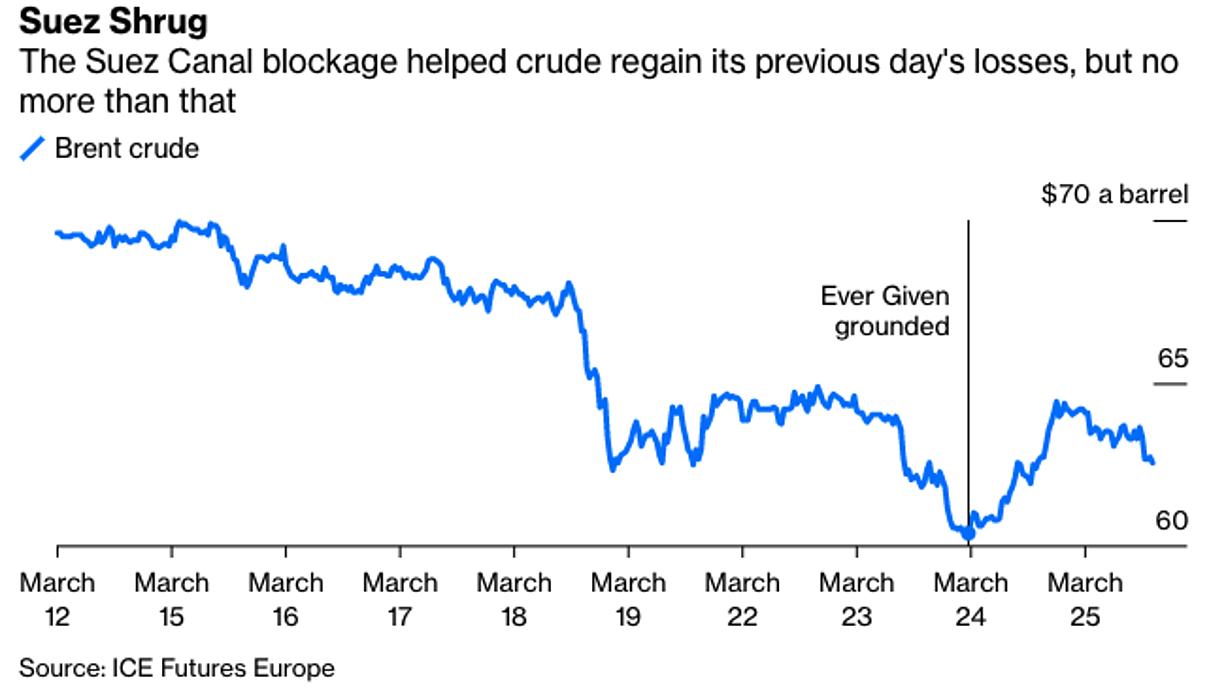 Source: Bloomberg/ ICE Futures Europe. 
But wait there's more ...
Goldman Sachs' CEO David Solomon has generously offered weekends off to junior staff. 
After a group of junior bankers at the firm made claims of inhumane working conditions, begging for only 80-hour workweeks, the CEO conceded they should not be in the office from 9pm Friday to 9am Sunday – dubbed the Saturday rule. 

Very kind.

And coming up week beginning 29/3 ...
Vaccination rollout in Australia continues... We're expected to reach 4 million vaccinations by the end of March and we're trailing miserably behind at about 314,000 doses as of this morning. With only five days left until the end of March, there's no way we're meeting that target.
Next week, we have a doubleheader for Buy, Hold, Sell - everything you need to know about ETFs followed by an exploration of value stocks that are demanding your attention. You can subscribe to our YouTube channel here. 
We'll be sitting down with Jacob Mitchell

 

CIO for Antipodes next week, so be on the lookout for the latest from James Marlay.
Check back in with us to hear from Patrick Poke on the latest Rules of Investing, featuring David Moberley

 

from Paradice Investment Management.
No RBA next week, but ABS is putting out payroll data which should speak to the overall health of the economy.
What did we miss?

Did you catch a story this week that you thought was Off the Charts? Let us know in the comment section below! Or email content@livewiremarkets.com
---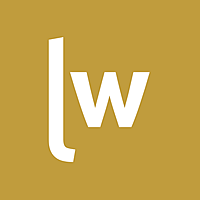 Livewire Exclusive brings you exclusive content from a wide range of leading fund managers and investment professionals.
Expertise