One of the most attractive stocks in the microcap universe
---
They say the only safe way to double your money is to fold a bank note and put it back in your pocket. The next best thing may be to find high-quality microcap opportunities. Chris Stott, CIO at Wilson Asset Management outlined a sub $200 mil turnaround retail story at Livewire Live on the 14th of June, which ticks their boxes in terms of being undervalued, offering growth, and having a near-term catalyst. Chris told the audience it has similar metrics to success story Lovisa, but at half the price, and concluded by saying: "We think the share price can more than double over one to two years, and think the stock it is one of the most attractive stocks in the microcap universe".
Key points
Structural change to the business: Is selling 5 loss-making brands for $31 mil.
This leaves just one brand, positioning the company as a dominant player in a niche area. 
$25 mil EBITDA, so an undemanding forward PE of 9.2 times, with 17% like-for-like sales growth, and 20% EPS growth.
Net cash on balance sheet positions business to grow.
Has relationships with US retailers that could support global distribution
37% of total sales in online (industry average is 13%)
Listed Investment Company Presentation Now Live
Wilson Asset Management identifies undervalued and mispriced growth companies that are often overlooked. Click here to access an online presentation by Chris Stott about investing in LICs.
---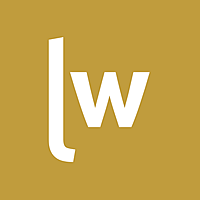 Livewire Exclusive brings you exclusive content from a wide range of leading fund managers and investment professionals.
Expertise