One opportunity that's not priced in
---
Finding under-researched opportunities on the ASX is tough these days, but with enough digging, there are still some gems to be found. Todd Guyot, Portfolio Manager at the Regal Australian Small Companies Fund, sees one such opportunity at Cleanaway, where there are $35 million worth of synergies to be priced in. 
"Cleanaway's core business is a very resilient, and it's prudent to have some of those businesses in your portfolio at the moment. Waste disposal is very counter-cyclical." 
Key points:
Cleanaway recently purchased one of their biggest competitors, Tox Free Solutions
The takeover has been approved by the ACCC
The ACCC have stated that this is likely to be the last major consolidation that will be allowed in the sector
Over the next two years, Cleanaway expect to achieve $35 million p.a. in synergies from the takeover
80% of the company's revenues are recurring. 
Further insights
The Australian Small Companies Fund seeks to apply Regal's long/short investing ability to provide attractive returns relative the S&P Small Ordinaries Accumulation Index. Find out more
---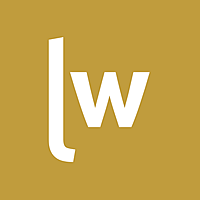 Livewire Exclusive brings you exclusive content from a wide range of leading fund managers and investment professionals.
Expertise