Our latest trading tip - Bluescope Steel
---
We have another great trading idea for Livewire readers. Looking back at the last 10 stocks that we have covered here, 9 have done what we predicted, with only one stock doing the opposite*. Hot on the heels of this, we present another trading idea. This time we are trading Bluescope Steel (BSL).
Earlier in the week we had remarks from Chinese premier Li Keqiang that the government would continue to push ahead with capacity cuts across China's steel and coal sectors. This has provided a number of commodity stocks a bit of a boost this week, BSL included.
We have successfully traded BSL in the past on a breakout and it is once again now breaking higher. After peaking in March this year, BSL then eased back in what looks like a flag formation. The stock then broke above that flag formation a few weeks ago, triggering a buy signal in the $11.50 - $12 range.  Since breaking above that flag we can see that it has generally been making higher highs and higher lows.
The stock is now retesting the March high, and ideally what we want to see it do is congest around these levels and hold. We will recommend our clients now raise their stops. If BSL continues to play ball, then we could see the stock head towards the next major resistance level – which is near $15, leaving plenty of upside from current levels for investors to consider adding to BSL here as the upwards momentum continues.
*Our last 10 stock stories were on WPL, JBH, HSO, WFD, WEB, TLS, FLT, FXJ, TNE, and LLC. We thought TNE would have further to fall but it has actually rallied. The other 9 stocks have stuck to the script so far.
Any advice is general only. Fairmont Equities uniquely combines both fundamental and technical analysis. Visit our website for a free trial to our research, request a free portfolio review, and to access our free blog and educational videos.
---

Follow Michael Gable's wires
---
---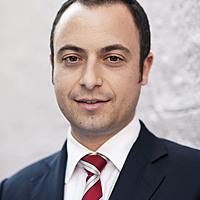 Managing Director
Fairmont Equities
Michael Gable is managing director of Fairmont Equities. We are a small boutique advisory that uniquely combines both fundamental and technical analysis. As a result, our analysis is featured regularly in the finance media such as the Australian...
Expertise
No areas of expertise