Phosphagenics - Returns coming from a >$100m investment
---
If I said the company name Phosphagenics to you, would it ring a bell? Unless you really know the Life Sciences sector of the ASX really well, probably not. What if I said to you that this was the Melbourne-based company where, in 2013, it was revealed that then CEO had been involved in a conspiracy with one other employee, and an external person, to defraud the company out of ~A$6m over a nine-year period from 2004? You'd probably wonder why I wanted to talk about Phosphagenics at all.
Well, the 2013 scandal is one of the reasons that I like Phosphagenics right now. The scandaI meant that most investors gave up on the company and more or less forget about it. Which is why you can buy it now for a market capitalisation of only A$25m or so, even though the company is under new management, has well and truly been cleaned up, and is making some serious technical and commercial progress with its foundation TPM technology.
Since the early 2000s Phosphagenics has spent more than A$100m on TPM, a drug reformulation technology built from Vitamin E. The company has ample pre-clinical and clinical data showing that TPM is not only an effective transdermal drug delivery system, but it can also improve oral bioavailability as well as improve the solubility, stability and safety of injected drug formulations. The company has finished topical products sold by the pharmaceutical giant, Novartis, in India.  The company has developed and completed early clinical work on what could become the first patches for transdermal delivery of the opioid analgesics oxycodone and oxymorphone. It is in a global partnership with the Japanese medical device major Terumo, working on a new formulation of the anaesthetic drug propofol. In addition, it has significant potential for upside from an international arbitration with Mylan, expected to be decided soon.
This week NDF Research published a comprehensive issuer-sponsored research report on Phosphagenics. In that report we argue that the current market capitalisation, in addition to markedly undervaluing the replacement value of TPM, discounts the reasonable chance of commercial success for this company under its current leadership team.
You can check out our view on Phosphagenics by clicking here. With the Mylan arbitration matter expected to be decided shortly - and potentially US$300m up for grabs here which we haven't sought to value in our report - your due diligence on this one could be rewarded sooner rather than later, if we're right.
---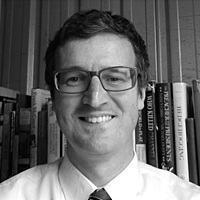 Founder and Senior Analyst
Pitt Street Research and NDF Research
I am an equity research professional who worked in stockbroking from 2001 to 2015. After 15 months doing investor relations I returned to equity research with the founding of NDF Research. With Marc Kennis I founded Pitt Street Research in July 2018.