Platinum: Calm, cautious and cashed up
---
Andrew Clifford and the team at Platinum Asset Management have an advantage over most investors, and it's not just the decades of investing experience they have racked up. Within the ranks of Platinum's portfolio managers is Dr Bianca Ogden, who previously worked as a virologist at global pharmaceutical firms Novartis and Johnson & Johnson.
In a live briefing delivered via video link from Platinum's Sydney offices, Dr Ogden shared some of her insights into the state of play with regards to COVID-19. Whilst no vaccine is available today, Ogden says the speed at which detection methods for the virus have been established is a positive development in combating the virus.
As you would expect, Dr Ogden said the search for treatments and vaccines are well advanced with drug developers sifting through their existing inventories as well as developing new drugs. Dr Ogden made specific mention of a candidate from NASDAQ listed Gilead Sciences, which Platinum owns, that is emerging as a frontrunner in the search for an antiviral. She said anecdotal feedback coming from trials is positive with formal results expected by the end of April.
Overnight, the US FDA has designated Gilead's remdesivir for "compassionate use", along with Bayer's chloroquine, which Platinum also owns, and which Dr Ogden has also referred to in the call.

Against the understandably bleak backdrop the message from Dr Ogden was calm and, in her view, positive developments on a vaccine could also emerge soon, with Moderna, another company Platinum owns, in a strong position here.
From a health perspective, Platinum's resident virologist endorsed the current recommendations of frequently washing your hands, adopting social distancing measures and regularly checking your temperature.
Image: Andrew Clifford, Chief Investment Officer, Platinum Asset Management
Cashed up
On the call Clifford described Platinum's approach of 'neglecting euphoria'. Simply put, they don't like the stocks that are well loved and well owned. Platinum's flagship portfolio has a much lower exposure to US stocks than the index, which partly explains why they have lagged the market in recent years.
However, in times like these investors suddenly care far less about the upside and capital preservation makes its way to the top of their priorities. Over 25 years of investing the Platinum portfolios have been shown to capture only 51% of the downside moves in markets, with an average invested position of just 70%. It's a conservative approach from a manager that prides itself on capital preservation.
Clifford said they had been cashing up the portfolio since December 2019, taking their invested position from 84% down to just 60% as at the 18th of March.
The strategy has delivered in the current environment with Platinum's flagship fund down 13% vs the global index (MSCI ACWI) of 20% and the local market down over 30%. These returns are from the 20 February until the close on 18 March.
We're already in a global recession
For Clifford there was no mincing words on the position that the world currently finds itself in. Productive activities i.e. people going about their normal daily lives are key to driving economies. The current crisis has brought much of that activity to a standstill, and while people are debating the prospects of a global recession Clifford thinks 'we're already there'.
The stimulus measures being taken by central banks and governments will dampen the fallout, sharing the burden across industries and populations. However, he says a recovery can only commence when people start going about their usual activities.
The discovery of a vaccine and antiviral would be a key development but there will in any case be a point where people have no choice but get back to work
"The measures will not create economic activity. You need people to get back to work and that will be the only driver of an economic recovery."
Extreme moves, extraordinary value
Markets fell about 45% peak to trough during the GFC. In Australia the ASX is currently down ~35%, however, the US small cap index and the German index are both down in the order of 40%, though Australians investing overseas have been cushioned by the steep fall in the Aussie dollar. Clifford says we have already seen very extreme moves, so much so that he is starting to gradually put money into the market.
"There is extraordinary value appearing in out of favour sectors and travel stocks."
Clifford says that the current environment is unique in recent history but like other bear markets there is the prospect of bear market rallies. He says the markets are anticipating the possibility of labour getting back to work.
While estimates of current earnings are difficult to calculate Clifford is drawing on historical earnings data and the establishment cost of businesses, known as book value, to identify the best value ideas.
Some of the stocks he has been adding include robust players in the travel sector, semiconductor related companies and some high quality cyclicals.
On a 3 to 5-year view Clifford expects the world to make a full recovery which is why if markets move much lower, he intends to take Platinum to a fully invested position.
"These situations create great opportunities. Avoid sell offs and capitalise on the extraordinary value that is emerging."
A replay of the webinar is available here.
Not an existing Livewire member?
Livewire is Australia's #1 website for expert investment analysis and insight. Register for free and set up personalised alerts to keep you up to date with the investment information that matters most.
Hit the 'follow' button below to stay up to date with my latest articles and interviews. 
---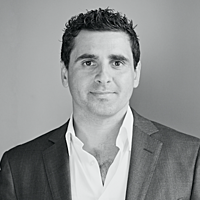 Co Founder
Livewire Markets
Livewire is Australia's #1 website for expert investment analysis. We work with leading investment professionals to deliver curated content that helps investors make confident and informed decisions. Safe investing and thanks for reading Livewire.
Expertise