Podcast: Inside Investing Episode #3
---
Each week I get together with Graham Hand from Cuffelinks to highlight some of the interesting conversations and articles we've encountered while running our respective websites. 
This week, Inside Investing Episode 3 focusses on the small cap rally, how to recognise good startups, Bitcoin and gold, retirement spending, tourism, a new product misrepresenting its features and a Chris Cuffe classic on investing lessons.
About Cuffelinks
Cuffelinks provides investors with a complementary service to that of Livewire. The Cuffelinks website has a rich archive of well-researched articles providing answers to many important issues facing investors and how they implement their investment strategies. It is independently operated and the quality of the investment information is of the highest standard. For those Livewire readers not familiar with Cuffelinks, I highly recommend visiting the website and registering for the weekly newsletter.
The podcast is available on Soundcloud below to access via iTunes on this link: (VIEW LINK)
Featured Articles
What's driving the recent Small Ords surge?
The strongest thematics in small caps today
Investment Theme
The strongest thematics in small caps today
The Future of Money: Bitcoin, Dollars or Gold?
The Future of Money: Bitcoin, Dollars or Gold?
My 10 biggest investment management lessons
It's not a shock that retirement is different
---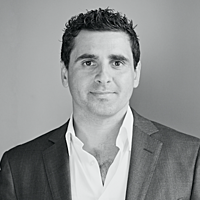 Co Founder
Livewire Markets
Livewire is Australia's #1 website for expert investment analysis. We work with leading investment professionals to deliver curated content that helps investors make confident and informed decisions. Safe investing and thanks for reading Livewire.
Expertise