Prime yourself for Amazon's big day
---
Amazon's annual sale is called Prime Day and it's coming up on the 15th and 16th of July. Having started in 2015 as a single day in the US, it is now a two day shopping event available to Prime members around the world, including Australia.
Ahead of Prime Day, EL&C Baillieu analyst Nick Burgess explores Amazon's journey from its humble beginnings in founder Jeff Bezos' garage in the early 1990s to the business today that controls nearly half of all online retail spending in the US.
Despite Amazon's success, it's not a stock that Magellan Financial Group owns in its portfolios. Nick speaks with Portfolio Manager Stefan Marcionetti about Amazon's prospects and the challenges its diversified business model poses for investors.
Tune in to the final of this three-part podcast series on US technology stocks (Microsoft, Facebook, Apple, Amazon, Netflix and Google) as Nick also profiles Netflix as the specialist – and baby – of the M-FAANG group.

See Part 2: New world masters - Google and Facebook
See Part 1: How Microsoft and Apple are dominating the new economy

---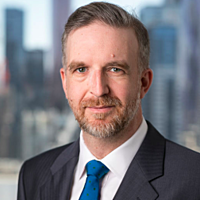 Research Analyst
EL&C Baillieu
Nicolas Burgess, CFA is a research analyst at EL&C Baillieu Limited, focusing on small and mid-caps including the technology, diversified financials and insurance sectors. He has been an analyst for over 18 years and been at EL&C Baillieu since 2012.
Expertise