Property still in high demand
---
Residential property data have been increasingly bearish over the last six months. However, Andrew Schwartz, Group Managing Director at Qualitas, which invests across the property spectrum, makes the case in this interview that property remains in high demand regardless, and that this supports predictable cash flows. 
Edited transcript
Understanding the underlying security is a very important part of how we think about loan applications and our investment decisions. Part of the analysis goes to looking at systemic risks of markets overall and from the Qualitas perspective, understanding the economic drivers to property. So for us, we gain a lot of comfort out of the fact that property, and in particular residential property, is about the occupiers of those properties. There seems to have been a very large focus in more recent times on off-the-plan, residential type property sales. For us it's about looking at the ultimate need for that property being delivered into the market. Will there be an occupier of that particular property?
Looking at the growth of the underlying Australian population and where that growth is occurring, which is in the major capital cities, what we are seeing is that rentals are in very high demand. In Melbourne, the vacancy rates in property are approximately 1.5%. Sydney can be a little bit higher at 2.5%, but fundamentally what that demonstrates is that property is in high demand, either through owner-occupiers or through renters, and that gives us a lot of comfort that the underlying security that we're lending against produces very regular, predictable cash flows.
For Qualitas it's not about a box ticking exercise of looking at loan to value ratios and interest servicing, it goes much more beyond those guidelines into really understanding the actual property security itself and looking at the benefits of the ownership and the income producing characteristics of the underlying property. Really understanding the fundamental business of the borrower, their ability to service the interest and to repay the loan. It's a much more granular analysis. We're very much focused on not entering into what I would call a 'set-and-forget' relationship.
We review our assets every eight weeks in very substantial detail and we look at the fundamentals of why we undertook that investment loan and ensure that the fundamentals that existed at the time of the original investment continue to withhold and reappear. 
Find out more
The Qualitas Real Estate Income Fund (ASX:QRI) will seek to provide Unitholders with monthly income and capital preservation by investing in a portfolio of investments that offers direct and indirect exposure to real estate loans secured by first and second mortgages, predominantly located in Australia. The offer is currently open to investors here.
---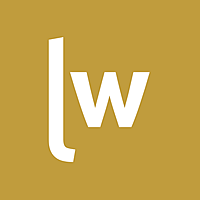 Livewire Exclusive brings you exclusive content from a wide range of leading fund managers and investment professionals.
Expertise