Protecting capital through understanding risk
---
Protecting investor capital requires having a granular, bottom-up understanding of both company structure and the risks carried by its borrowers. Once this is achieved, Metrics Credit Partners can then negotiate terms in order to reduce its risk of loss. 
Andrew Lockhart , Partner at Metrics, explains how establishing appropriate controls, such as putting in place a loan-to-valuation covenant to restrict the level of debt that a company or project is exposed to, further alleviates this risk. 
 "As a lender, it's our responsibility to have a very detailed understanding of the company we lend to. So, everything we do is very much a bottom-up analysis in terms of risk." 
Watch the brief video below to get an understanding of how establishing the right controls and taking out the appropriate security can better protect your investment. 
Learn more about Metrics 
Metrics is alternative asset manager specialising in fixed income, private credit, equity and capital markets. To find out more about what Metrics does please click here 
_______________________________________________________________
Disclaimer
This video has been prepared by Metrics Credit Partners Pty Ltd ABN 27 150 646 996 AFSL 416146 (Metrics). 
The information provided in this video is of a general nature and for information purposes only and has been prepared without taking into account your objectives, financial situation or needs.  The information provided in this video does not constitute financial product or investment advice or any recommendation to acquire any financial product or accounting, legal or tax advice. Before making an investment decision, you should consider the current disclosure document or product disclosure statement for the product and assess whether the product is appropriate given your objectives, financial situation or needs.  If you require advice that takes into account your personal circumstances, you should consult a licensed or authorised financial adviser. Metrics and its associates do not receive any remuneration or benefits in connection with the information provided in this video. Metrics, its directors, employees and associates may have an interest in a fund that it manages and receive fees and other amounts from the fund as disclosed in the fund's disclosure document or product disclosure statement.
Forward looking statements, opinions and estimates provided in this video are based on assumptions and contingencies which are subject to change without notice and should not be relied upon as an indication of the future performance. Persons should rely solely upon their own investigations in respect of the subject matter discussed in this video. Past performance is not a reliable indicator of future performance.
Metrics does not guarantee the repayment of capital or any particular rate of return from a product.  Metrics does not give any representation or warranty as to the reliability, completeness or accuracy of the information contained in this video.  All opinions and estimates included in this video constitute judgment of Metrics as at the date of video creation and are subject to change without notice. 
---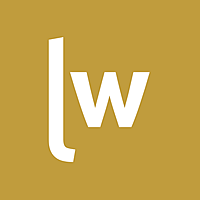 Livewire Exclusive brings you exclusive content from a wide range of leading fund managers and investment professionals.
Expertise