Pureprofile (PPL.ASX) - Slow start post IPO - an opportunity?
---
Pureprofile (PPL.ASX) has drifted below its issue price ($0.50) post listing in late July. At today's price ($0.48), PPL is trading with a market cap of roughly 1 times its proforma 2016 revenue (A$28m). With a robust existing "big data" business and a material deal with Newscorp, that has gone relatively unnoticed by the market, we are taking a closer look at PPL. With online retail sales growing in Australia alone to $16.9b in 2015 (NAB survey), and companies exposed to online marketing and payments reporting some exceptional results (Mobile Embrace MBE.ASX yesterday, revenue Up 71%, EBITDA Up 62%), PPL is well positioned to benefit from this continuing growth in online advertising. Finally, there are a number of potential catalysts to come, with the company having to update the market on the materiality of recent commercial agreements on the FY16 prospectus forecasts. (VIEW LINK)
---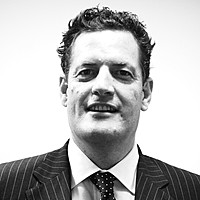 Director and Head of Wealth Management
Wentworth Securities
Tom is a Founder and Head of Wealth Management. For the past 10 years, he has been running the Wentworth Model Portfolios, focusing on macroeconomics and tactical equity positioning. These portfolios were initially created as a solution for "core...