Putting Transurban through our filters
---
For those of you who don't know, Australians travel on Transurban roads every day. The company manages and develops urban toll road networks in Australia and North America and is a top 20 company on the ASX. I recently sat down with Transurban's CEO, Scott Charlton, to discuss the technology fuelling the roads of the future, and why it's great news for investors. Before I get into the interview, I'd like to share four reasons why we've chosen Transurban as the second largest position in our portfolio:
High barriers to entry – Transurban offers a solution to congested road corridors in terms of free-flowing traffic.
Pricing – Transurban agreements in place to match or even better inflation over time.
Strong management – They have an independent board and strong chairman in Lindsay Maxsted, a skilled and experienced CEO, not just in an Australian context but in a global context. We look at 12-15 toll road businesses, and Transurban management is easily one of the best in the world.
Sustainability integrated – The governance structures they have in place, the customer awareness and satisfaction that they integrate into the way that they think is a key part of our thesis for investing in them.
Q. Many think of toll roads as nothing more than a concrete asset. Tell us about some of the technology Transurban is using in the business today, and how that is improving the customer experience and the margins and profitability that you are producing?
Scott: When I joined about 10% of our staff were in technology. Now about 40% of our staff are in technology. We really are a technology company compared to a construction company.
Technology is how we operate our roads in a much more efficient and effective way, which increases our profitability. That's a combination of using military-grade technology, how we use the security on our roads and how data analytics drive how we do our incident management, maintenance, predict accidents and their impacts. We use technology to make our roads safer.
The second part which we're really excited about is our investment on the customer side – our social license to operate. We come back to a trust issue; that is we make it easier for our customers to use our service, to keep them out of trouble and even avoid fees if it is warranted. For example, our new trip compare tool, which we've already launched in Victoria, lets consumers compare trip times and costs against the free alternatives so they can make a decision. These sorts of initiatives cost us money from a technological investment perspective – and reduced fees – but it has given a much better experience to our customers and with that, we get some of the lowest leakage rates in the world, which adds value to the performance of our assets.
Q. Technology is having a big impact on your business and the future is less certain and arguably more interesting. Let's talk about the move to connected autonomous vehicles and what that might mean for Transurban?
Scott: We see a future where there are a few things coming together in the world of transport infrastructure and it's not all about roads. We're an advocate for integrated transport – biking, walking – and for public transport. We need the whole network to perform efficiently and we also need there to be choices.
What we see in the future is electric vehicles, autonomous vehicles, we see mobility as a service and polycentric cities where governments are moving away from central CBDs.
What that means long-term in a macro sense is that there's going to be a lot more kilometres driven. Transport will become cheaper with electric vehicles and mobility as a service will open up new demographics for travelling. Autonomous vehicles are still are far way out and we're not going to see their real benefits until the 2030's when there are enough on the roads to make a big difference.
My biggest concern looking back 2-3 years ago was that technology wouldn't solve the problem of congestion. Once speeds drop below 40km/h we're losing revenue. We need autonomous vehicles so Australian roads don't gridlock like some of the other major global cities.
For further insights from the Global Listed Infrastructure team at CFSGAM, please visit our website
---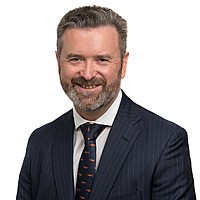 Head of Global Listed Infrastructure
First Sentier Investors
Peter established the Global Listed Infrastructure Securities strategy in 2007 and has more than 20 years' investment experience. Prior to joining CFSGAM, Peter was a Director and Head of Infrastructure and Utilities Research at Credit Suisse...
Expertise