Quality is the key to resilient portfolios in market turbulence
---
Buy the dip may have become a new catch-cry for many investors but for global equity manager Walter Scott, brought to you by Macquarie Professional Series, enthusiasm should be tempered with a focus on good fundamentals – that is, quality businesses. It's not a surprising view from the highly experienced investment firm given it has seen exuberant bull markets fall victim to bubbles and recessions in its nearly 40 years of management. That's not to say the Scottish based fund manager won't be buying in this market, but with caution and a focus on its long-term strategy.

"Some of these companies are fundamentally not going to be challenged by inflation or higher rates. If anything, they could flourish, so if we're getting a much better entry point then we'll try to be opportunistic and build positions over time," says Paul Loudon, portfolio manager.
In fact, Walter Scott is so conscious of the need for consistent and well researched stock selection (that isn't just driven by snap price decisions) that in order to buy a stock, 20 members of their investment team need to agree – whereas to sell only requires one member.
Walter Scott identifies companies for selection on the basis of strong balance sheets, high rates of internal wealth generation and the ability to grow earnings over the long term – they want companies that are established, can generate value right now and still be able to in 20 years' time. This approach aims to create a portfolio that is more likely to be resilient over market cycles.
Despite the market noise, Walter Scott still sees opportunities in the technology space and is also positive on the healthcare sector, viewing many companies in these sectors as benefiting from secular tailwinds like ageing demographics or industrial automation. Applying a strict quality framework means they can filter out the media darlings to find those businesses with solid balance sheets and pipelines, positioned to manage the coming markets.
Find more information on the Macquarie Professional Series and the criteria Walter Scott uses to identify quality here. 

........
Macquarie Investment Management Australia Limited is issuer & responsible entity of the Funds referred to below. This is general information only and does not take account of investment objectives, financial situation or needs of any person. It should not be relied upon in determining whether to invest in a Fund. Before deciding to acquire or hold units in a Fund, consider the PDS (available at https://www.macquarieim.com/pds or by calling 1800 814 523) and whether the Fund is appropriate for you. The Walter Scott Global Equity Fund, Walter Scott Global Equity Fund (Hedged) and Walter Scott Global Equity No. 1 Fund are designed for investors who are seeking capital growth, are intending to use the Fund as a satellite within a portfolio, have a medium to long-term investment timeframe, have a high or very high risk/return profile and require the ability to have daily access to capital. Please review the Target Market Determination for the relevant Fund available at macquarieim.com/TMD and consider if the Fund may be suitable for you. Other than Macquarie Bank Limited ABN 46 008 583 542 ("Macquarie Bank"), any Macquarie Group entity noted in this material is not an authorised deposit-taking institution for the purposes of the Banking Act 1959 (Commonwealth of Australia). The obligations of these other Macquarie Group entities do not represent deposits or other liabilities of Macquarie Bank. Macquarie Bank does not guarantee or otherwise provide assurance in respect of the obligations of these other Macquarie Group entities. In addition, if this document relates to an investment, (a) the investor is subject to investment risk including possible delays in repayment and loss of income and principal invested and (b) none of Macquarie Bank or any other Macquarie Group entity guarantees any particular rate of return on or the performance of the investment, nor do they guarantee repayment of capital in respect of the investment. Please review the Target Market Determination for the Fund available at https://www.macquarieim.com/tmd and consider if the Fund may be suitable for you.
---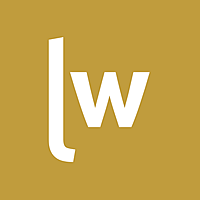 Livewire Exclusive brings you exclusive content from a wide range of leading fund managers and investment professionals.
Expertise