Ray Dalio and Henry Kissinger on the US and China, and why we should worry
---
Two globe-straddling giants - Henry Kissinger and Ray Dalio - recently appeared at the Center for Strategic and International Studies to promote Dalio's new book. Our own Matt Buchanan has selected the key questions and responses from the conversation.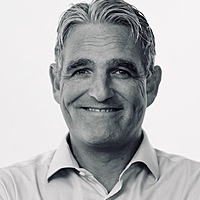 Both are globe-straddling giants - one of geopolitics and the other of investing. One helped forge modern history, the other is a devoted student of it. Both exert colossal influence in their respective spheres and have abiding relationships with China. But if there is one thing above all others that Henry Kissinger and Ray Dalio have in common it is their gift and commitment to grand-scale strategic thinking.
At a recent event at the Center for Strategic and International Studies to promote Dalio's new book, Principles for Dealing with the Changing World Order: Why Nations Succeed and Fail, Kissinger and Dalio were brought together for a wide-ranging conversation, taking in what the past can tell us about the present and the future, especially as it relates to:
The enormous debt currently in the global financial system
The rise of populism and social conflict in the US arising from wealth inequality.
The emergence of a new truly powerful economic superpower in China
In this wire, I've selected the key questions and responses from the conversation including the titans' thoughts on America's future, how the rivalry between China and the United States will play out, and the role of technology in shaping it.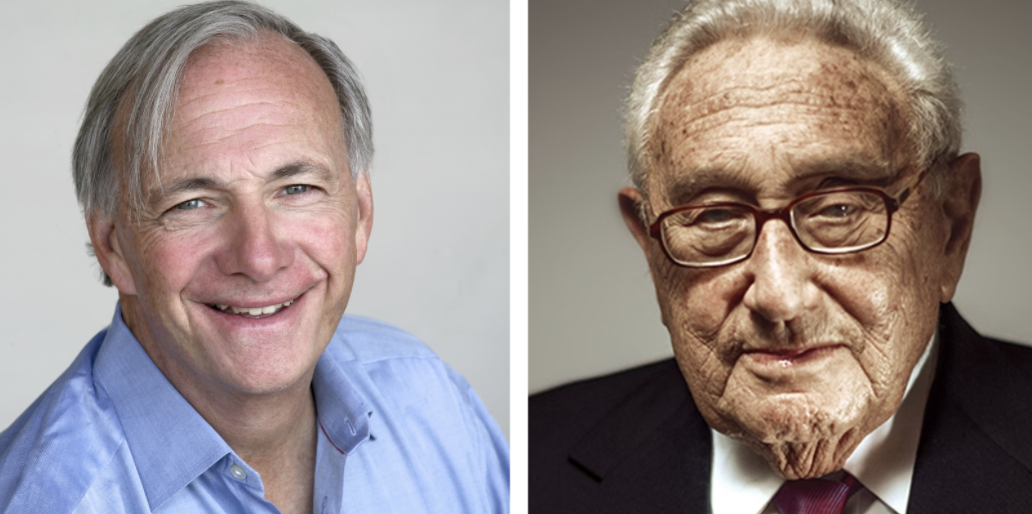 Learning from the past to understand the present and anticipate the future
Dalio kicked off by emphasising the value of historical knowledge - we need to know more than what we personally experience. As he put it:
"In order to understand what's happening now, and from my perspective to do my job well, I needed to understand certain things that never happened in my lifetime. I learned a while ago that most of the surprises in my lifetime came from things that never happened in my lifetime, but happened many times before.
Dalio identified three big things that are happening simultaneously, namely:
The creation of a lot of debt, and the printing of money to pay for that debt. So there's a financial component to that. Spending a lot more money than you're earning, financing it with debt imprinting money. 

The second is the amount of internal conflict arising from the largest wealth gaps and the largest political gaps since 1900.
The rise of a great power to challenge an existing great power to compete with in the form of China challenging the United States.
Dalio explained this prompted him to study the rise and decline of reserve currency.

"So, I went back to find the cycles. I went back 500 years to see the rise and decline of the empires and their currencies, particularly the Dutch, the British, the American, and so on, and I saw this big cycle. I also studied the dynasties in China since the Tang dynasty starting little after the year 600, and I saw this same pattern ... it popped out loudly and clearly. And that became the book.
Kissinger of course is not only renowned as one of the world's great geopolitical strategic thinkers but also as an actor on the world stage who served as United States Secretary of State and National Security Advisor under the presidents Richard Nixon and Gerald Ford. He also trained as a historian. 
And - at 98 years old - he's been around. So, not the worst person to ask for his take on Dalio's book. 
He began by saying he and Dalio shared a worldview. 
"I've had the privilege of conversations with Ray over several years, and the conversations arose because our thinking was very parallel," he said. 
"Based on different evidence, I have been mostly concerned with geopolitical issues with the rights and decline of societies looked at from the political field and historical field, and the patterns are very comparable to the ones that Ray has studied.
Kissinger elaborated:

"The rise and decline doesn't always coincide in terms of years precisely, but if you look at it as a pattern, there's a great correspondence. And Ray has discovered rises and declines in countries that I had not studied from the point of view of geopolitics, like the Dutch. So, it is a subject for our time because we are living through a situation where that rise at any rate and then decline is not yet certain, but the pattern is beginning to appear.

Can America remain a global leader?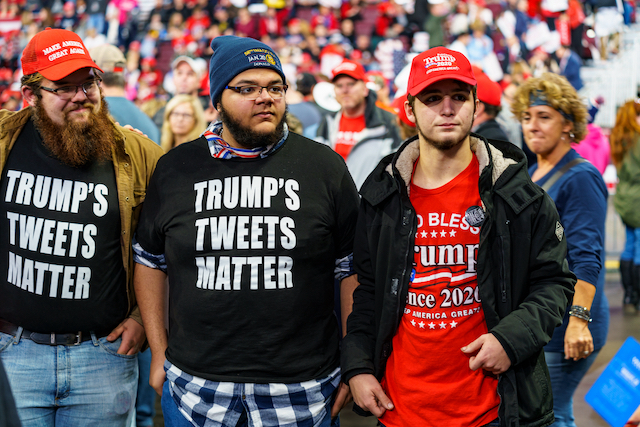 Dalio is not optimistic. The creation of colossal debt and the QE that followed has demeaned the currency, diminishing the value of the dollar and other reserve currencies: 
You have to be financially strong. History has shown that when the coffers are empty and there's a need to spend more money, that then there's always the creation, the printing of money, which devalues it and that's a problem.
In addition to a poor balance sheet, he believes the US is at war with itself, and not just metaphorically - in his view the problem is bad enough to disrupt the next US election. 
"The second issue is how we are with each other. There's a real tendency when you have financial problems and polarity to have increased populism of the left and increased populism of the right. And a populist is a person who's going to fight for that side. By their nature, they're not compromisers. And that greater and greater polarity when conditions are problematic can produce periods of disorder, types of civil war."


It's not inconceivable that neither side would give up losing, would accept losing in the next presidential election; in which case, that would threaten the system. And so how people are with each other, whether they are working to cohesively to common goals and productively is very important.

Dalio argued that these two factors - a weak currency and a divided nation - combine to critically weaken the US, and its power relative to its nearest rival, whose economic might could bolster its military significantly. It's of paramount importance for the US to shape any confrontation that takes place so "that there's a win-win relationship rather than a war"
How long can governments keep living beyond their means?
As for inflation and QE, Dalio was adamant: governments and people are in it together.

"When a government runs a deficit, it's giving money to people. We as a country are doing that and we're printing it. And what happens mechanistically, financially, is that one man's debts are another man's assets. You own a bond, for example. And as its return goes down relative to inflation and inflation pressures rise, people will start to think, investors start to think, "How am I doing relative to inflation?" We're now at that point.
We're so used to thinking that the amount of our wealth is measured in the amount of money we have, not the amount of buying power that we have. 
Dalio went on:
"As the inflation rates start to rise, that causes holders of bonds and other assets to start to sell those, and holders of cash to not want to hold those, and that essentially increases the amount that the central bank has to print. Because not only do they have to fund the deficit, but they have to make up that funding gap. And that dynamic is a very risky dynamic, very classic."
How do established powers deal with emerging powers?
Dalio's book explores the large-scale cycles of rise and decline in the world's great powers facing rising competitors. To Kissinger, a veteran for so long at the heart of world events, "it all depends on the state of the cycle the two countries are in".

"If a rising power challenges a static power when the static power may be competitively declining, but absolutely it's still very strong and above all very purposeful; then the rising power can be quenched, at least, temporarily.
It is not inevitable that the rising power prevails, and it's not impossible for stronger powers to maintain themselves, provided they keep their national purpose and their national unity with respect to the importance of their leadership. If they lose that, then the decline will get accelerated."
But, he continued "one has to compare relative decline and absolute decline. And so, there can be periods of relative decline when one is still very strong, which I think is the case of America today. But the direction is one which we should think about."

Understanding China: "Communist Capitalism" and Taiwan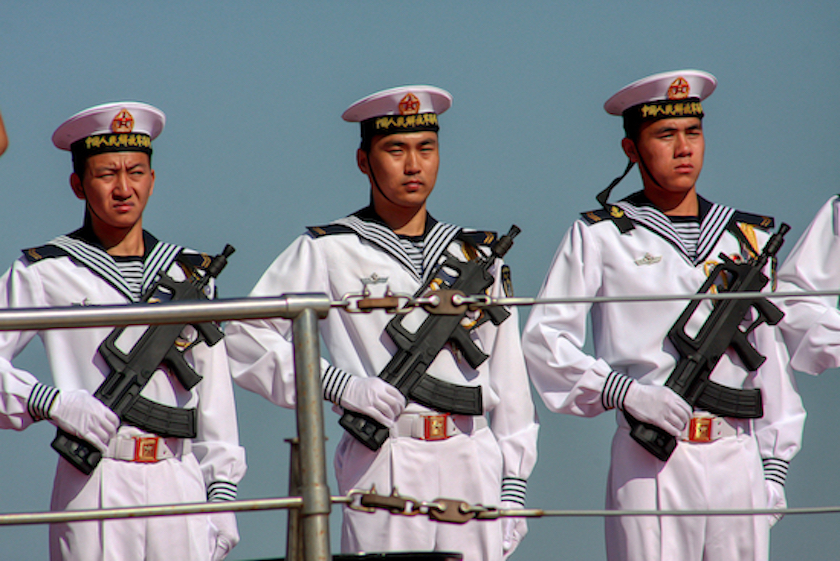 Perhaps only Kissinger himself has a closer level of connection and familiarity with China and its leaders than Ray Dalio. He was asked if he saw a more 'pugnacious' nation emerging recently, and to explain how it is that a communist country could embrace the "second-largest capital market in the world".
"I think that there's a tendency to go back and think the word Communist Party and think of the old era of Mao, and not to understand how the improvement of the living standards came about by, really, the movement from the first phase of the revolution, essentially, which was the Mao phase to going to Deng Xiaoping." 
So when the question is asked, essentially Deng Xiaoping answers the question about the use of capitalism, and he says:"It doesn't matter whether it's a white cat or a black cat, as long as it catches mice."

Meaning that if it works, it works. And also he said, "It's glorious to be rich." And he also explained, and this is very the case, that you have to get rich before you distribute the wealth.

And so, the concept of common prosperity, or even the control of it is important 
Dalio emphasised the significance of sovereignty to China, in its international dealings and in regard to Taiwan. China, he said, is "very much conscious of the 100 Years of Humiliation," dating back to 1840 and the opium wars and deeply resented Japan's taking of Taiwan in 1895. But, he added, it is crucial to see things not only China's perspective, but also for them to see it from America's perspective, "and to realise that if there is a war, a military war, it will be the worst war we've ever had because the technologies have advanced, and to be able to deal with that well."
Communist capitalism: From Deng to Xi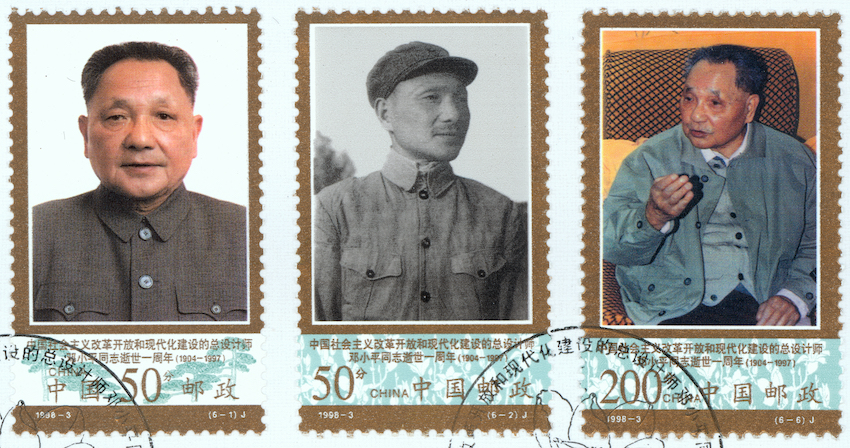 Kissinger said it was Deng Xiaoping who "understood that China had to become rich before it could become influential and that it could not do it with ideology alone". 
It was Deng, he said who led the extremely violent agricultural revolution in China but who became "permissive" towards Western-style capitalism in a limited way.

Kissinger argued that Xi Jiping has now changed the character of Deng as China developed greater capacities internationally, and with that came "a certain hardening of the edge" "especially since the Century of Humiliation. It's a living experience for the Chinese. It's not some abstract discussion." And Xi, as the successor to Deng but at the helm of an international economic power "was bound to take a more comprehensive view of the Chinese national interest" over the long term.

Kissinger then distinguished a key difference between the US and China's philosophical approach to policy:
"Our approach is pragmatic. We are looking to solve individual problems. The Chinese approach to policy is historic. They are concerned with the evolution of a process, and they look at where, five to 10 years from now, rather than in the immediate solution."
The role of technology in a possible US/China conflict
Both Dalio and Kissinger pointed to the dramatic rise in war-making technological capabilities and capacity of the two superpowers as a key focus for concern.

"In all previous conflicts," Dalio said, "the damage that war caused was, to some extent, calculable, and a margin of victory could be imagined. Often wrongly. But in contemporary wars fought with modern weapons, it is unpredictable whether there will be any margin of victory. And so, two possibilities then exist, whether both sides actively prepare for war, or whether both sides realising the dangers establish a communication with each other in which they consciously compete in many fields and exclude major technological conflicts."

"That has never happened in history before, and I wouldn't say that we are prepared for it, and I don't know whether the Chinese are willing to entertain it.
"They say that it's what they have in mind, but it requires, on the American side, a degree of reflection and elaboration of concepts which does not now exist, and the capacity to execute it over an extended period of time. And on both sides, a level of dialogue is needed which goes beyond manoeuvring the other side into a disadvantageous position."
I would emphasise the importance of avoiding the wars. There are five types of wars, right, and they get progressively more difficult.

There's a trade war, a technology war, a geopolitical influence war, a capital war, and a military war; and they all can go together.

Why it's important to worry

Dalio said he and Kissinger were aligned on the need to worry: "He (Kissinger) he believes that if we worry, we don't have to worry. And if you don't worry, you need to worry. 
Because if you worry about these things, then you will pay attention to eliminate or reduce the risks of the things you're worrying about. But if we don't worry about these things, then we are not going to do that.

So, the worrying about the war, the worrying about these types of conflicts I think can be a motivation to move on and to dig deep within ourselves, to be the best people we can in terms of dealing together with or what is our common interest."
---
To watch the full conversation click here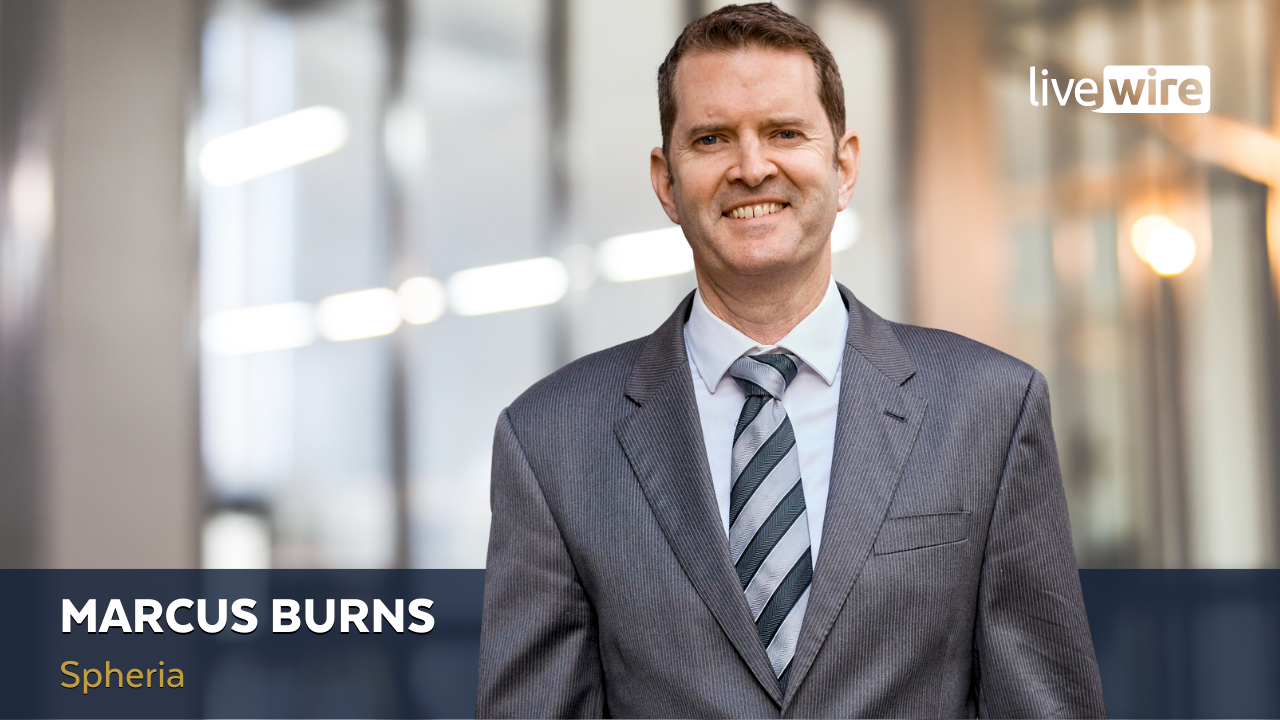 Equities
Three microcaps to beat the macro blues
Never miss an insight
If you're not an existing Livewire subscriber you can sign up to get free access to investment ideas and strategies from Australia's leading investors.
And you can follow my profile to stay up to date with other wires as they're published – don't forget to give them a "like".
Never miss an update
Enjoy this wire? Hit the 'like' button to let us know. Stay up to date with my current content by
following me
below and you'll be notified every time I post a wire
Welcome to Livewire, Australia's most trusted source of investment insights and analysis.
---
To continue reading this wire and get unlimited access to Livewire, join for free now and become a more informed and confident investor.
---
---
Matt Buchanan is a former Head of Content at Livewire Markets. Matt is an avid investor and a big fan of the Livewire community, which he first joined in 2017.
Featuring
Matt Buchanan is a former Head of Content at Livewire Markets. Matt is an avid investor and a big fan of the Livewire community, which he first joined in 2017.
........
Livewire gives readers access to information and educational content provided by financial services professionals and companies ("Livewire Contributors"). Livewire does not operate under an Australian financial services licence and relies on the exemption available under section 911A(2)(eb) of the Corporations Act 2001 (Cth) in respect of any advice given. Any advice on this site is general in nature and does not take into consideration your objectives, financial situation or needs. Before making a decision please consider these and any relevant Product Disclosure Statement. Livewire has commercial relationships with some Livewire Contributors.
---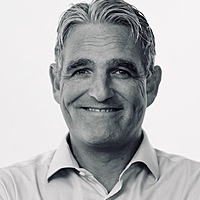 Matt Buchanan is a former Head of Content at Livewire Markets. Matt is an avid investor and a big fan of the Livewire community, which he first joined in 2017.
Expertise