REA Group shows its resilience in tough times
---
Property advertising platform, REA Group (ASX:REA), was one of the first businesses to announce its results this reporting season. Given the COVID-related restrictions on real estate transactions, it was a strong performance. And, pleasingly for investors, the company will be paying a dividend.
The following are some highlights from the result:
Full year net profit after tax was down 9 per cent to $269 million, driven by a 6 per cent decline in revenue to $820.3 million
Total dividend per share of $1.10, equating to a payout ratio of 54 per cent based on earnings per share of $2.04/share
The result was delivered in an environment where listing volumes declined 12 per cent, and project commencements declined 27 per cent
Media and financial services revenues declined 19 per cent and 15 per cent respectively
The result showed good cost control, with REA Group delivering on its 20 per cent cost reductions for the JunQ20 guided to earlier in the pandemic. The company has guided to a flat cost outcome for FY21, which was better than expectations of around a 10 per cent increase
The revenue line also benefited from continued incremental benefits from additional "depth" revenues (ie higher tier listings and ancillary products) – a feature of REA results over the past 3-4 years.
Listings volumes have rebounded as COVID-restrictions ease (ex-Melbourne), with Sydney listing volumes +47 per cent in July on an easy comparator period in the prior year. Listing volumes suffered for much of 2019 given the uncertainty as a result of the Federal election, although did show signs of life in early 2020. We expect listing volumes to continue to improve, although we believe the investors are already anticipating a significant improvement in listing volumes by FY22 given the resilient share price performance.
REA Group has also deferred any price increases in the current environment, and will look to increase prices if there is a sustained recovery in the property market. However, the CEO noted that they are still "a long way from the circumstances to push a price increase", with the COVID-19 path a significant part of the decision to raise prices.
REA has also wound back relief measures introduced for the June quarter across Australia, with the exception of Melbourne. These include lower subscription fees and free re-listing and re-upgrade features necessary during the height of the coronavirus pandemic.
While very difficult to track, the CEO believes there is not much evidence of distressed selling in the present market given the Government's stimulus efforts as well as mortgage holidays implemented by the banks. There is the possibility of a pick-up in distressed selling in September / October, which may increase volumes – our channel checks suggest there are signs of sellers looking to transact prior to the end of any mortgage holiday, especially given the decline in rents and increase in vacancies.
Get investment insights from industry leaders
Liked this wire? Hit the follow button below to get notified every time I post a wire. Not a Livewire Member? Sign up for free today to get inside access to investment ideas and strategies from Australia's leading investors. 
---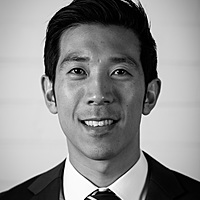 Portfolio Manager and Head of Fundamental Research
Montgomery Investment Management
Joseph Kim is the Portfolio Manager of The Montgomery Fund and Head of Fundamental Research at Montgomery Investment Management. The Fund is a high conviction all-cap Australian equity fund investing in businesses trading at attractive valuations.
Expertise