Reduce the emotion … to reduce the risk
---
All investors are bound to struggle with emotion, as did Olivia Engel, CIO – Active Quantitative Equity at State Street Global Advisors, at the start of her investing career. However, as she describes here, by implementing a quantitative approach, she reduced the emotion in the process, thereby reduced the risk.

In this exclusive video, Olivia illustrates this strategy in practice with an anecdote about an investment in the gaming sector that she researched early in her career. This experience taught her that by removing emotion and behavioural biases, the investment process can become a lot less dangerous.
Watch below to hear how a quantitative approach can allow investors to make decisions more dispassionately and avoid wearing unnecessary risk.
Access high quality companies at attractive prices
Rather than building portfolios around the stocks weights represented in the benchmark index, SSGA's approach explores the market's full opportunity set, constructing a portfolio based on stocks total return and total risk characteristics. This means instead of constructing a portfolio relative to the benchmark, the Fund focuses on maximising return and managing total portfolio risk. Find out more by using the 'contact' button below. 

---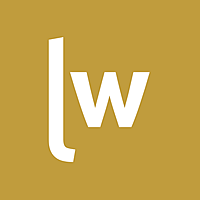 Livewire Exclusive brings you exclusive content from a wide range of leading fund managers and investment professionals.
Expertise