Regal Investment Fund: IPO Offer Now Open
---
For the first time, the investment capabilities of Australia's leading alternative investment manager, Regal Funds Management, are available to all investors. The proposed listing of The Regal Investment Fund (ASX:RF1) is an opportunity to access Regal's award-winning investment expertise and 15-year track record of managing alternative investment strategies. 
The vehicle aims to generate attractive, absolute returns over more than five years with limited correlation to equity markets. Philip King, CIO of Regal Funds Management says;

"A lot of Australians are overexposed to property and equities, and they need diversification in their portfolio. Regal wants to provide the leading alternatives vehicle on the ASX."
Until now, Regal's capabilities were reserved for Wholesale Investors only. The Regal Investment Fund represents a unique opportunity to access Regal's multi-award-winning capabilities. The offer has strict capacity limits and is now open.
Access a copy of the fact sheet below or visit the website for MORE INFORMATION
Related articles
Phil King's 6 rules of investing
---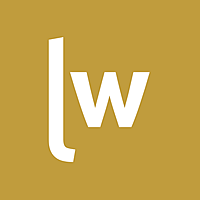 Livewire Exclusive brings you exclusive content from a wide range of leading fund managers and investment professionals.
Expertise