Reserve Bank warns of skills shortages
---
The Reserve Bank of Australia has left the cash rate on hold for a 16th straight month. What changed since the last meeting?
Job advertisements rose to 6-year highs
Corporate profits hit record highs in the year to September
Business investment rose 1.0 per cent in the September quarter
The upgrade in investment expectations since February (34.1 per cent) is the biggest in 12 years
Employment rose by 3,700 in October – the 13th straight gain – the longest run of gains in 23 years
The jobless rate fell to a 4½-year low of 5.4 per cent
National home prices were flat in November to be up 5.2 per cent on the year
The Aussie dollar eased from US76.8 cents to around US75 cents
Business conditions rose to a 20-year high
Consumer confidence is holding above long-term averages
Retail trade was up 0.5 per cent in October
New vehicle sales in November were the highest for any November month
Approvals to build new homes rose by 0.9 per cent in October after rising 0.6 per cent in September
Global oil prices rose to fresh 2-year highs
The Reserve Bank expects underlying inflation to hold at 1.75 per cent to December 2018
The Reserve Bank assessment
·       The Reserve Bank Board has continued to highlight the positives of "above trend" economic growth, "strong" employment growth but with low wage and price growth. But the shot across the bow was: "There are reports that some employers are finding it more difficult to hire workers with the necessary skills." If the skill shortages become more widespread, forcing wages and prices higher, then interest rates won't be far behind.
Perspectives on interest rates
·       The Reserve Bank has left the cash rate at 1.50 per cent. The previous move was a rate cut in August 2016 (25 basis points). There have now been 12 rate cuts since November 2011, with the Reserve Bank cutting rates from 4.75 per cent to 1.50 per cent.
·       The Reserve Bank had previously lifted rates seven times from October 2009 to November 2010 – a total of 1.75 percentage points, from 3.00 per cent to 4.75 per cent.
What are the implications of today's decision?
·        The Reserve Bank is upbeat but an extended period of stable rates is likely. The next move in rates is up, but not until later in 2018.
For the full report, visit (VIEW LINK)
---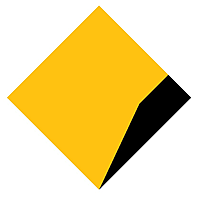 Online Stockbroker
Online Stockbroker
CommSec is Australia's leading online broker. CommSec has been committed to providing the best in online trading since 1995. CommSec helps make informed investment decisions with comprehensive market research, free live pricing and powerful...
Expertise
No areas of expertise