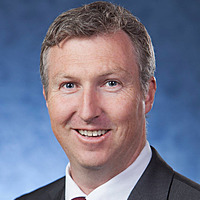 Pat Barrett
UBS Asset Management
This thematic of retail being on the nose is picking up momentum with another three reports in the past week documenting the headwinds for retail tenants and in turn landlords. We do agree with the general thesis and that's why we went underweight the retail sector last year but where we differ with many is the magnitude of the headwinds.
The market assumes Armageddon but forgets that tenants have signed long-term rental contracts with landlords and are legally obligated to pay rent. There's been a lot of press about the lack of growth in department stores, discount department stores and supermarkets but the overall sales growth for centres is positive. This is because the vast majority of sales and earnings are derived from mini-majors and speciality tenants; eg JB Hi-Fi, Rebel, Cotton On, Just Jeans, Priceline, Smiggle etc.
In the larger malls, ~80% of earnings come from these tenants. Retail is constantly evolving and shopping centres are as much about the social exchange as the dollar exchange. We could all watch movies at home but we often go to the local shopping centre to watch it there.
It does appear that the market is over-reacting. For instance, Vicinity (VCX), is now trading around its December 2016 NTA of $2.73. VCX owns 50% of Chadstone, one of Australia's best shopping centres and the largest shopping centre in the southern hemisphere (according to Wikipedia). They also own DFO outlets such as Homebush in Sydney and South Wharf in Melbourne. I'm sure if their major assets were sold on market that they would attract a premium.
---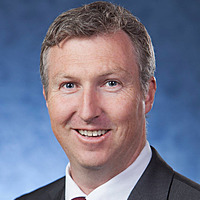 Pat Barrett has twenty five years experience in the listed and direct property industries, most recently covering property securities, infrastructure and utilities analysis at UBS.
Expertise