Why bother investing in Australia at all?
If you weren't born in 1955, there was no way that you could be Bill Gates or Steve Jobs building an operating system. You had to be born at the right time to slot into the computer age. I was born six years too late in 1961. I remember having the option to do a subject called Computer Science at school. I chose geography instead because I spent my early life thinking it was cool to do as little as possible.
And from what I could tell from the other boys that did Computer Science (Yes, I went to a boys-only boarding school) all it taught them was to print out Babbage Cards. You probably don't remember those.


Actually, knowing the sensible Australian investor demographic, you probably do!
I'm sure those boys in the first-ever Computer Science classes all went on to effortless financial success. You didn't have to be a rocket scientist. All you had to do was be there when computer programming took off.
If I have any regrets, one of them has always been that I was there, right at the right time, right place, being offered an opportunity to do what I know I would have loved, programming in its creative infancy. But instead, I chose geography. Because I thought it was cool to do as little as possible. Maybe you also made some dumb choices. And maybe some of you younger people are still making those dumb choices.

Well, here is some good news. You are here at the right time, at the beginning of the Artificial Intelligence revolution. It is a second chance. But you're just in the wrong place. Let me explain.
AI is all around us. From Siri to Chat GPT. At this very moment, there are thousands of future billionaires, programmers, who are developing apps that will slave off AI, and a fistful of companies that we have never heard of that will become household names. It is a revolution, and it is going to change things. Search will be first. No more having to watch lame amateur videos on how to do pivot tables in Microsoft Excel. AI will tell us what we want to know and how to do it straight away without all the bullshit in the way.
It will morph constantly of course, exponential exponential growth is unpredictable, what we have now will not be forever, and what we think it will become will be so far from the mark that it is hardly worth predicting.
At the moment for instance, we have ChatGPT for free, make the most of it, because it is only free because they are hoping human interaction will finally teach AI "Human Common Sense". You see, AI doesn't have common sense. If it is logical to kill all human beings or chop down all the trees to achieve the task Derek from Bendigo asks it to do, it just might do it, which is why it can't be trusted. Especially if you put it in a physical entity. It just doesn't understand that you just can't do some things. So it's free. For now.
But at some point, the bullshit will be back, and we will be paying for it, and we will become so dependent on it that we will be paying up for it. It will become a utility, the Internet Mark II, and they will be able to charge whatever they like.
The recent US quarterly results season has been one of the first to include the impact of AI in a meaningful way. Microsoft smashed its earnings forecasts. Their earnings call post results mentioned AI 50 times. The Microsoft share price went up 9% on the results, and the 'surprise' took the other AI providers higher as well. Azure, Microsoft's cloud computing unit, saw revenue up 31% with their Intelligent Cloud revenue up 16%. Personal computing revenue was down 9%.
The interesting first realisation as I look to invest in AI exposures is that building AI is a massive investment. To build a human brain (sort of) using silicon chips (a language model)  takes a GPU farm. It is a huge undertaking, so huge that you can identify them from space using an infrared camera (they are not very environmentally friendly).
Bottom line, small companies can't do it, the investment is too large, so there are only a few companies at the core of the World's AI engines. Which ones? Here are the companies that own some of the biggest language learning models powered by machine learning and artificial intelligence (AI). This next bit was written by ChatGPT.
OpenAI - OpenAI is a leading research organisation that has developed several large-scale language models, including GPT-3, one of the largest and most powerful language models available today.
Google - Google has developed several large-scale language models, including BERT (Bidirectional Encoder Representations from Transformers), which is used in Google search, and GPT-2, a precursor to GPT-3.
Facebook - Facebook has developed several large-scale language models, including RoBERTa (Robustly Optimised BERT Pretraining Approach), which is used for natural language processing tasks such as sentiment analysis, named entity recognition, and question answering.
Microsoft - Microsoft has developed several large-scale language models, including Turing-NLG, which is one of the largest language models available today.
Amazon - Amazon has developed several large-scale language models, including GPT-2, which is used in its Alexa AI assistant.
Going hand in hand with AI is the exponential need for the Cloud. The most exposed companies to the Cloud infrastructure include Amazon, Microsoft, Google, IBM, and Alibaba. Same list.
There will be thousands of other companies making a fortune out of AI, some of them listed, no doubt, but let's get this right, right at the beginning.

There are obvious stocks. You don't have to get complicated. But amazingly, if you search for the best AI exposures in the ETF market, you get a bunch of ETFs investing in a host of companies you've never heard of, companies involved in everything from robotics to automotive technology companies, many with no earnings. They are missing the point.
To offer AI and Cloud services you need a big balance sheet and only the biggest companies can do it. So for the conservative Australian investor, the Global X FANG+ Exchange Traded Fund (code:FANG) is about the best low volatility exposure you can get. The ETF only has 10 Holdings. Nvidia, Meta Platforms, Microsoft, Apple, Snowflake Inc, Alphabet Inc (Google), Amazon.com, Netflix, Advanced Micro Devices, Tesla. That captures the main players. Stick to the big. No doubt there are a host of AI ETF's in the pipeline. But this is a good start. Plus most of these companies are still coming off their lows of last year and are still way off their highs. Recovering sentiment.
And all this begs the question. Why would you want to invest in the Australian market? 25% of it is no growth banks (good for income though), 25% of it is volatile resources stocks (good for trading), and the rest are companies exposed to a population of only 25 million people. Meanwhile in the US their biggest companies are exposed to revenue streams growing at over 20% (AI and the Cloud) and they are selling to 7.8888 billion people (population of the World). I rest my case.
And did you notice? The recent Australian Budget included $101.2 million over five years to support businesses integrating quantum and artificial intelligence technologies. A simply pathetic contribution to the once in one hundred year Industrial Revolution that is AI. Australia doesn't get it, it's a backwater.
Marcus Today runs a STRATEGY PORTFOLIO that communicates market timing and only invests in passive Exchange Traded funds. As of now this portfolio is 90% invested in the US markets with 60% in the NASDAQ and the FANG+ ETF. Another 30% in the S&P 500.
As I see it, our main risk is a significant market correction or AI being put in jail by the regulators, in which case we will have to temporarily abandon our long-term "faith" in AI. Temporarily. Timing is everything and can't be ignored. Contrary to popular delusion. We do that.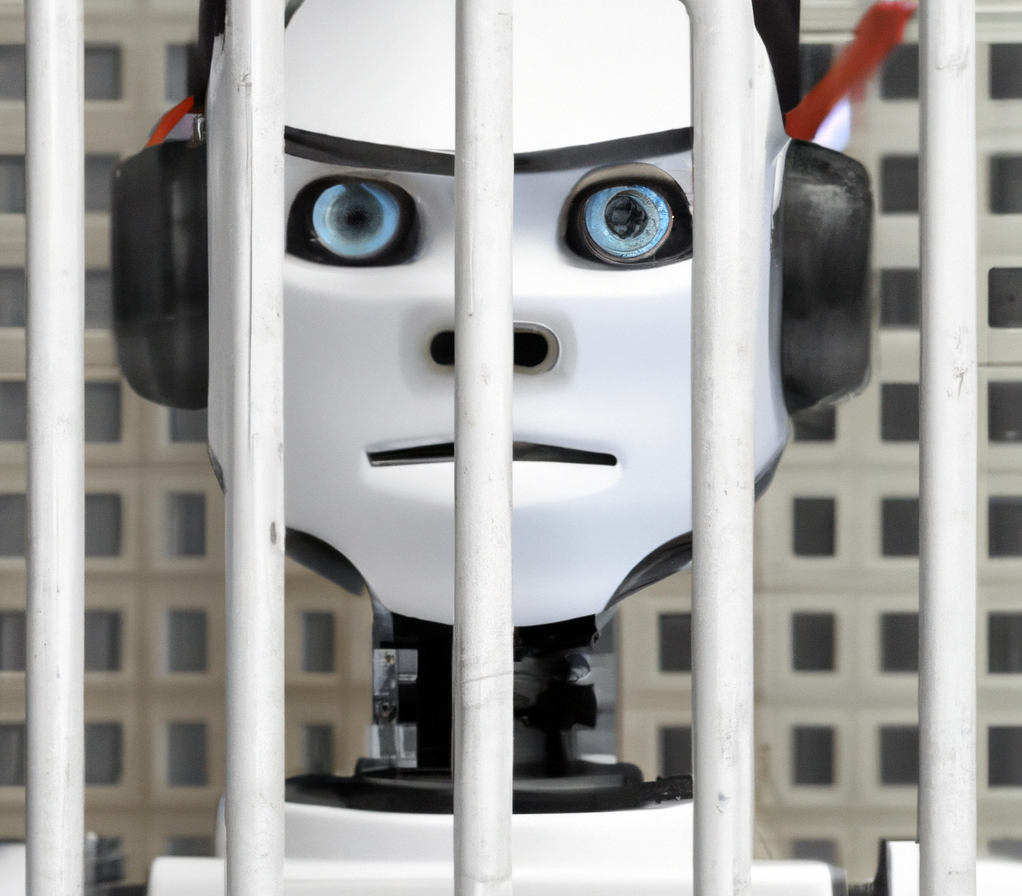 But if the game is timing stocks that are moving from bottom left to top right, then Big Tech should be moving from bottom left to top right. Buy AI. Buy the Cloud. We have.
I feel like Forrest Gump investing in "Some kind of fruit company" in December 1980. Forrest Gump's $100,000 investment in Apple would be worth $7 billion today. Keep it simple.

I'm sure everyone would love to hear your thoughts on AI investments - there must be better exposures than just the FANG+ ETF. Post below.
By the way:

50% of AI developers think there is a 10% chance that AI will lead to the destruction of the human race. If 50% of the engineers that developed an aircraft told you there was a 10% chance it would crash, you would never get on it. Regulation is coming.

Marcus Padley and Henry Jennings are the authors of the Marcus Today Stock Market Newsletter established in 1998. For a free trial of the Marcus Today newsletter, click here.
Never miss an insight
If you're not an existing Livewire subscriber you can sign up to get free access to investment ideas and strategies from Australia's leading investors.
You can also follow my profile to stay up to date with other wires as they're published – and don't forget to give this a "like".
Never miss an update
Enjoy this wire? Hit the 'like' button to let us know. Stay up to date with my current content by
following me
below and you'll be notified every time I post a wire
Welcome to Livewire, Australia's most trusted source of investment insights and analysis.
---
To continue reading this wire and get unlimited access to Livewire, join for free now and become a more informed and confident investor.
Marcus Padley founded Marcus Today in 1998 and leads the team of analysts and market commentators that publishes a daily stock market newsletter, presents four podcasts and runs an $80m Australian equity fund. He is passionate about educating and informing private investors with insightful, honest, straight-up independent stock market research and ideas. Marcus likes to call it as it is without agenda, puts subscribers first, and this has paid off for real people with real money.
........
Marcus Today offers information that is only general in nature. It does not take into account your personal financial situation, needs or objectives. Nor does it take into account the financial needs of any specific person. You should consider your own personal financial situation and needs or seek financial advice before making any decisions based on this information. For more information please see our Financial Services Guide.
---

Never miss an update
Get the latest insights from me in your inbox when they're published.
---
---
Marcus Padley founded Marcus Today in 1998 and leads the team of analysts and market commentators that publishes a daily stock market newsletter, presents four podcasts and runs an $80m Australian equity fund. He is passionate about educating and...
Marcus Padley founded Marcus Today in 1998 and leads the team of analysts and market commentators that publishes a daily stock market newsletter, presents four podcasts and runs an $80m Australian equity fund. He is passionate about educating and...