Seeking to solve the dual needs of income and capital stability
---
As investors contend with record low rates and significant cuts to shareholder dividends, savvy managers are creating investment solutions that meet the dual investor needs of income and capital stability. One emerging alternative that seeks to meet both these requirements is private credit, where the manager originates and lends directly to Australian corporates, with interest and fees paid by borrowers delivering the returns for investors.
With over 30 years' market experience in direct lending and in excess of $5 billion under management, Metrics Credit Partners is a leader in this sector and has just launched the Metrics Direct Income Fund. This fund, available to retail investors, is an unlisted equivalent of the successful MCP Master Income Trust (MXT) and is underpinned by the hallmarks of Metrics' investment process: direct origination of lending transactions with a clear focus on credit risk management.
The Metrics Direct Income Fund seeks to generate monthly cash income, with reduced capital volatility, through its investment in well diversified portfolios of loans to Australian companies. It targets a minimum return of 3.25% above the RBA cash rate and has already obtained ratings of Highly Recommended from Zenith and Superior from Australian Ratings.
To find out more about this attractive investment alternative visit https://metrics.com.au/funding-solutions/metrics-direct-income-fund/ and download a copy of the PDS to determine if it's the right opportunity for you.
........
Units in the Metrics Direct Income Fund ARSN 637 459 968 (Fund) are issued by Evolution Trustees Limited (ACN 611 839 519 and AFSL No. 486217) (Evolution) as the responsible entity of the Fund. Metrics Credit Partners Pty Ltd (ABN 27 150 646 996 AFSL No. 416 146 (Metrics) is the manager of the Fund. The information is of a general nature only, does not constitute financial product advice and has been prepared without taking into account your objectives, financial situation or needs. Before making an investment decision in respect of the Fund, you should read and consider the current product disclosure statement for the Fund (PDS) carefully and in its entirety and assess whether the Fund is appropriate given your objectives, financial situation or needs. If you require advice that takes into account your personal circumstances, you should consult a licensed or authorised financial adviser. The PDS is available at www.metrics.com.au. Neither Evolution nor Metrics guarantees repayment of capital or any particular rate of return from the Fund and the value of your investment may rise or fall. Neither Evolution nor Metrics gives any representation or warranty as to the reliability, completeness or accuracy of the information contained in this communication. To the maximum extent permitted by law, Metrics disclaims all and any responsibility or liability for any loss or damage which may be suffered by any person relying upon any information contained in or omission from this communication. All opinions and estimates included in this communication constitute judgments of Metrics as at the date of this communication and are subject to change without notice. Past performance is not a reliable indicator of future performance. Target returns are targets only and may not be achieved. The Zenith Investment Partners (ABN 27 103 132 672, AFS Licence 226872) ("Zenith") rating (assigned May/2019) referred to in this document is limited to "General Advice" (s766B Corporations Act 2001) for Wholesale clients only. This advice has been prepared without taking into account the objectives, financial situation or needs of any individual and is subject to change at any time without prior notice. It is not a specific recommendation to purchase, sell or hold the relevant product(s). Investors should seek independent financial advice before making an investment decision and should consider the appropriateness of this advice in light of their own objectives, financial situation and needs. Investors should obtain a copy of, and consider the PDS or offer document before making any decision and refer to the full Zenith Product Assessment available on the Zenith website. Past performance is not an indication of future performance. Zenith usually charges the product issuer, fund manager or related party to conduct Product Assessments. Full details regarding Zenith's methodology, ratings definitions and regulatory compliance are available on our Product Assessments and at http://www.zenithpartners.com.au/RegulatoryGuidelines
---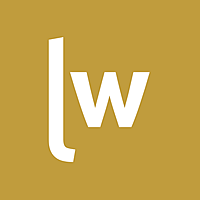 Livewire Exclusive brings you exclusive content from a wide range of leading fund managers and investment professionals.
Expertise