His extremist approach to policy settings, both on economic and social issues, has generated a huge discontent in the US that runs the risk of derailing the momentum in economic growth over the past year. Business and consumer sentiment, and with it investment and spending, does not usually react well to political upheaval and divisive policies. There is a very real risk that the likely fall in sentiment will upset the economy and market sentiment.
The trade is a little more digestible given the market is at record highs and while the old adage is that the trend is your friend, this approach is a proven loser when the trend changes, in this case from up to down. I reckon the trend is about to change.
Stop loss: Dow: 20,490,  S&P: 2,350.
Target: TBA
[UPDATE:   10.10am Monday 30 January:  Entry level a little less favourable than hoped:  Dow 20,045:  S&P500 2,288]
Note: this is just a personal view and everyone should contact their financial advisor before making any investment decision.
Written and contributed by Stephen Koukoulas, Managing Director of Market Economics. Originally  appeared here: (VIEW LINK)
---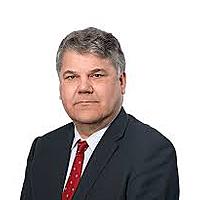 Chief Economist
Market Economics Pty Ltd
Stephen Koukoulas has a rare and specialised professional experience over more than 25 years as an economist in government, as Global Head of economic and market research, a Chief Economist for two major banks and as economic advisor to the Prime...
Expertise