Seven high conviction stocks in May
---
Uncertainty in global markets is keeping investors on edge. While we think economic fundamentals remain sound, markets seem overly sensitive to even the slightest disruption to the status quo.
As we enter 'confession season', cautious trading and elevated valuations will test investors' tolerance for bad news. If growth falls short of expectations, we would not be surprised to see some broad profit-taking.
Solid returns are still achievable in this market; however, these should not come at the expense of investors taking on excessive levels of risk. Segments of the market have been prone to over-shoot fundamentals in recent years and we think investors should stand ready to buy the dips when the inevitable bouts of market volatility hit.
Two changes to our list this month
We remove Oil Search (OSH) and Senex Energy (SXY) from our list in May, following the recent rise in share prices for both companies. A strong turnaround in top-down fundamentals for the sector, with the oil price reaching US$75/bbl, has driven their share prices to multi-year highs and above conviction buy levels. While not as cheap as a few months ago, we still see material bottom-up growth potential for both businesses:
OSH de-risking its global-scale/quality PNG expansion profile, and
SXY ramping up CSG production from its developing flagship assets in the Surat.
As a result, we maintain our Add rating on both companies for longer-term value investors.
Here are our seven high conviction stock picks this month:
BHP Billiton (BHP)
BHP is the world's largest diversified resources company, with a large portfolio of diversified mining and energy interests.
Key reasons to buy BHP Billiton
On recent selling pressure we step up our Add rating conviction, with the global diversified miner benefitting from a supportive commodity pricing environment.
Stronger certainty of earnings and lower capital expenditure commitments have resulted in BHP stepping up shareholder returns in recent periods, a trend that is set to accelerate with BHP preparing to divest its US onshore oil & gas business.
BHP asserts itself as an attractive sector exposure, with group EBITDA margin stable at an impressive 52%, balance sheet gearing down below 20%, and the prospect for excess cash flow being returned to shareholders.
We retain our Add recommendation. 
Cleanaway Waste Management (CWY)
Cleanaway is a provider of waste management services in Australia, with operations in both solid and liquid waste.
Key reasons to buy Cleanaway
New management has worked to improve the cost base, capital intensity, revenue generation and the balance sheet over recent years.
Going forward, we expect relatively defensive and solid earnings growth driven by organic sources, announced contract wins and the acquisition of Toxfree (including cost-out synergies).
With the growing importance of sustainability in household, business and government decision-making, we expect waste management to become an increasingly valuable sector with CWY the Australian leader.
We retain our Add recommendation. 
Link Administration (LNK)
Link is the largest provider of superannuation fund administration services to funds in the Australian super system and a leading provider of shareholder management and analytics and share registry services.
Key reasons to buy Link
We are attracted to its significant levels of recurring revenue (>70%) backed by 3-5 year contracts in a relatively defensive industry (funds administration and registry services).
We link the LNK story over the next few years noting its PE multiple will retract quickly as synergies from Superpartners and LAS are obtained.
While concerns may exist that balance sheet repair is the key driver of the recent capital raising versus funding future growth, we think this underestimates LNK's ability to de-leverage organically.
We retain our Add recommendation. 
Suncorp Group (SUN)
Suncorp is a financial services conglomerate offering banking, general insurance, life insurance, super and investment products.
Key reasons to buy Suncorp Group
We think 1H18 was the low point for SUN's ITR (Group Insurance Margin) and we see a clear pathway for the ITR to rise above SUN's 12% target level.
We also expect SUN to produce a solid 2H18 group result assisted by strong reinsurance protections. SUN remains at a substantial 4 PE point discount to IAG in FY19, and we expect this gap to close if management can deliver on stated FY19 management targets.
The sale of SUN's life business is also a small catalyst in our view. A sale is largely earnings neutral, but will enable capacity for buybacks. It also improves SUN's ROE by 1% and SUN's RoNTA by 4%.
We retain our Add recommendation.
Westpac Bank (WBC)
Westpac is Australia's oldest banking and financial services group, with operations throughout Australia and New Zealand.
Key reasons to buy Westpac
WBC has a relatively low risk profile in terms of loan book positioning and low reliance on treasury and markets income.
The bank stands to benefit most from re-pricing of investor home loans.
We expect WBC to comfortably meet APRA's 'unquestionably strong' capital benchmark through undiscounted dividend reinvestment plans.
We retain our Add recommendation. 
CML Group (CGR)
CGR provides small business financing solutions, primarily debtor finance (invoice factoring) and equipment finance to small-medium enterprises (SME) in Australia.
Key reasons to buy CML Group
CGR is the second largest non-bank provider of debtor finance in Australia.
The group is well capitalised to continue to deliver organic growth via its increased scale and improving market share.
In our view, CGR has the potential to outperform earnings expectations over the next two years, in part via executing on its recent acquisition (meaningful potential cost synergies). This is coupled with a relatively undemanding valuation of approximately 11x FY19 PE.
We retain our Add recommendation. 
PWR Holdings (PWH)
PWR designs and produces cooling solutions for the high performance automotive industry and has an established track record in servicing motorsports, including Formula One, NASCAR and V8 Supercars.
Key reasons to buy PWR Holdings
PWH is a world leading automotive cooling business that delivers technically advanced solutions to elite motorsports customers (eg. Formula 1, NASCAR)
FY17 was a year of currency headwinds and higher investment costs and with that now largely out of the way, FY18-20 are set to be much stronger years. 
Key growth opportunities include: 1) capturing a greater share of customer spend on cooling solutions; 2) partnering with OEMs on high performance/low production run vehicles; 3) increased presence and entry into adjacent markets; 4) increased penetration in the US automotive aftermarket segment; and 5) opportunities in emerging technologies (Tesla, Google etc).
We retain our Add recommendation. 
Contributed by Andrew Tang from the Morgans Blog, which you can access here. 
---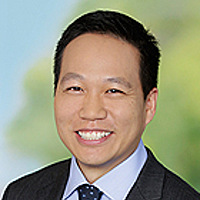 Analyst - Equity Strategy
Morgans Financial
Andrew is a member of the Morgans Investment Committee, and is responsible for equity strategy bulletins, high conviction stocks, model portfolios and other products focusing on key areas such as reporting season, factor analysis and short interest.
Expertise