Should you buy shares in Aussie telco MNF?
---
MNF Group (ASX:MNF) is an ASX market darling which has had seen its shares increase more than 10x in the last 5 years. We revisit the Company's prospects and determine whether it is still a buy at current levels.  
MNF is a provider of voice, data, and cloud based communication. It also provides communication enablement services to residential, business, government and wholesale customers in Australia and internationally.  
MNF operates in three main segments: Domestic Retail, Domestic Wholesale and Global Wholesale. Comprising 69% of the group revenue base for FY17, the Global Wholesale segment is strategic to the group. It also has the biggest potential for long-term organic growth through leveraging its global market reach to sell MNF's high-margin products.
MNF Brands and Operations (Source: Company Reports)
Why would you buy MNF?
The Company's key investment attractions include:
A long track record of organic growth and bolt-on Mergers & Acquisitions
An annuity revenue model that delivers a high degree of earnings certainty, and
The ability to expand margins, on the back of new customer additions and transitioning existing customers up the value chain. This is from low margin products into higher margin products such as Virtual PBX and iBoss.
MNF aims to capitalise in the strong growth in cloud-based unified communications, which is the fastest growing sector of the enterprise communications market. Cloud-based unified communications combine the familiar voice and unified messaging features typically available in the workplace. This includes newer functions that increase employee productivity such as instant messaging, presence, video and web conferencing, call recording and team collaboration.
At its recent AGM, MNF provided guidance for the financial year to 2018, which was considered conservative, as it assumes no acquisitions and no customer wins. Importantly, each division is generating positive, organic growth. The Company is re-investing into the business by spending on product development and has been very disciplined in this regard. It is also demonstrating a track record of achieving high returns over short payback periods from additional re-investment.
Is it worth buying MNF now?
Notwithstanding the strong re-rating in the share price to since our research report on MNF in September this year (+20% to $6.10 currently), MNF may well be one to consider on any weakness.
It is rare to find a Company with such strong fundamentals and growth prospects that is trading on a 1-year forward P/E multiple in the low 20s. Our technical analysis shows the stock to be trading in a clear channel since June, so a dip towards $5.80 should see MNF find some good support and therefore represent a buying opportunity.
Any advice is general only.
Get our free newsletter direct to your inbox each week. Join the thousands of investors that receive our stock tips, analysis, and educational articles every week.
Fairmont Equities uniquely combines both fundamental and technical analysis, and is featured in media outlets such as Sky News Business and The Australian Financial Review.
---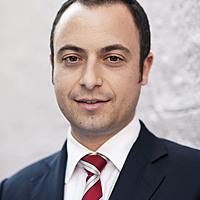 Managing Director
Fairmont Equities
Michael Gable is managing director of Fairmont Equities. We are a small boutique advisory that uniquely combines both fundamental and technical analysis. As a result, our analysis is featured regularly in the finance media such as the Australian...
Expertise
No areas of expertise