Signs of the top are things that, (only) in hindsight, will make it obvious that the market was coming up to a top. Things that in the cold light of a correction will blatantly reveal that investors, if not the world, had lost their objectivity. Things that the Man in the Moon can see but we can not. Things that are a product of exuberance, things that only happen at the highs, things that we think are normal now, but aren't.

In the style of Top Gun, and the words of Andrew Bell in a morning meeting at Bell Securities in April 2000, the top of the tech boom, sometimes "It doesn't get to look any better than this".

In that morning meeting Andrew unknowingly (knowingly?) called the top of the tech boom. Why? Signs.

The day before Bells had had the best day of commission ever. I had personally written $11,000 of commission that day. One of our number, a mobile phone salesman two years earlier, had just employed an assistant to process his orders and was introducing him to us that morning.

That was the Tech Boom.

Ahead of the GFC, there were things like Patersons (a Perth stockbroker) putting their name on Subiaco oval. At the same time in 2007 three stockbrokers listed on the ASX, who says brokers can't time the market – they all dropped 90%. And let's not mention RAMS.

I have canvassed Marcus Today members for signs of the top. A lot of our members were investing before I was born and have seen a few cycles. This is what they came back with. You might enjoy some of these and if you can add to them, please append your observation to the comments section below.

Here are the signs:
The first is the best, and the most obvious.

Space tourism – of course. Branson and Bezos and the Blue Penis. Ridiculous!

1/3 of all USD in existence has been printed in the last 18-months.
From one member – "A taxi driver asked me what shares to buy – I thought he was the one supposed to be giving me the tips".
Bitcoin. Dogecoin. The other coins. Of course.
When someone in the Morning Meeting (at a broking house) says "Shorting is a Mug's game" - that's the top. 

Coinbase floating at $100 billion, valued at more than BP.
NFTs – Non Fungible Tokens (Ha!). Spawning this - "A digital horse racing game where you can own, breed and race digital NFT horses for real money. Proven horses sell for the price of a luxury car and a good stable can generate thousands of profits a week. The game is an incredibly complex metaverse ecosystem". Hilarious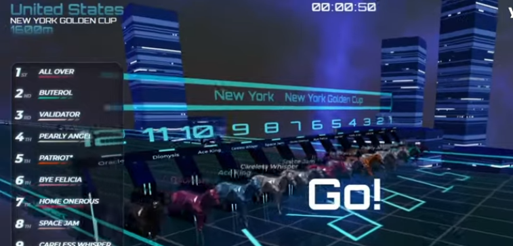 The massive market capitalisations of companies that don't make money – but nobody cares.

APT at one stage was valued more than Telstra.
Square uses overinflated scrip to buy an overinflated APT. (You should have taken cash!)

Tesla – Worth US$700 billion, more than Mercedes $115 billion, Volkwagen $69 billion, BMW $46bn and Toyota $295bn combined.
Small-cap portfolio managers are heroes. Cruel but true - watch out you don't personally hold onto the 'faith' when reality arrives.
From one member – "My portfolio is close to $400,000 again – every time it does that we have a correction. It's at $375,000. I'll tell you when it gets to $400,000".

Lionel Messi takes a pay cut from $600 million to $100 million. Battler.
Robinhood listing for billions.
When people say "Meme stock" with a straight face.
Young couples with million-dollar mortgages driving leased Porsche 4x4's on the private school run. Say no more.
When people like this  (VIEW LINK) are encouraging you to put superannuation funds into Bitcoins!

Trillion-dollar infrastructure Bills (who's paying the bills).

We talk in trillions, instead of billions and no one bats an eyelid.
HotCopperites complaining about manipulation when their stock falls but not when it's rising.
Getting a complaint from a client upset that they weren't making enough money having made 25% in the last year.

The stock markets are at record highs.
The "Buffett Indicator" (the combined market capitalisation of the world's publicly traded shares and divides it by global gross domestic product) hits its highest ever at 142% - over 100% suggests equities are overvalued. Bloomberg says "signalling US and international shares are heavily overpriced and could plummet in the months ahead".
The stock market is overbought. See this chart - the S&P 500 is overbought on a monthly chart (That's the RSI in red). Rare.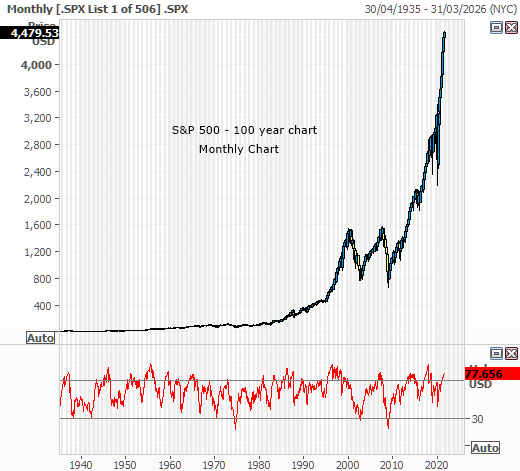 OK...here's the log chart for all you purists. We're not going to scare anyone with a log chart. 😉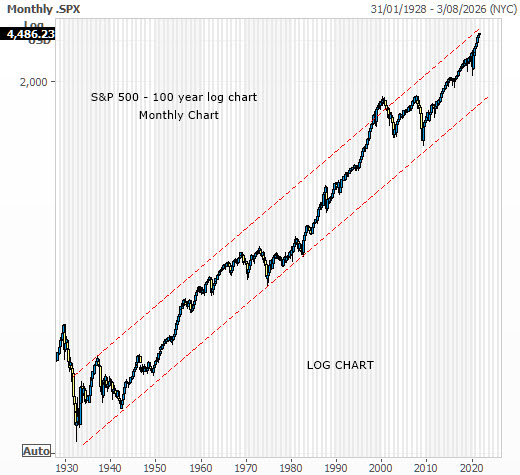 And this chart - The S&P 500 has blown the top off its post-GFC trading range. And it's overbought on the weekly chart.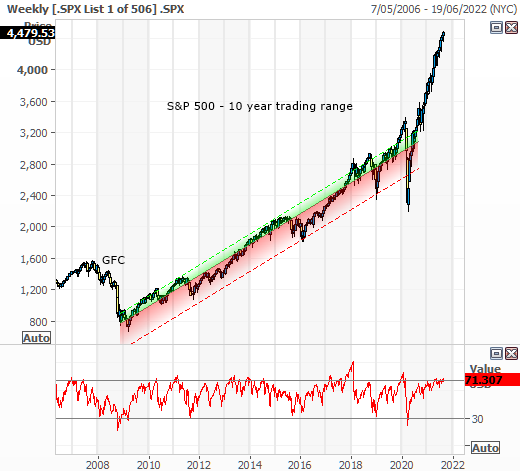 Property prices. Everyone is making money.

When everyone is discussing property prices, properties just sold and how much money someone else just made selling a property.
When you're making more in your residential home than your annual salary by a factor of x3.
People in their twenties are borrowing millions of dollars.
Melbourne's median house price hit one million dollars.

This house for just $1.12 million: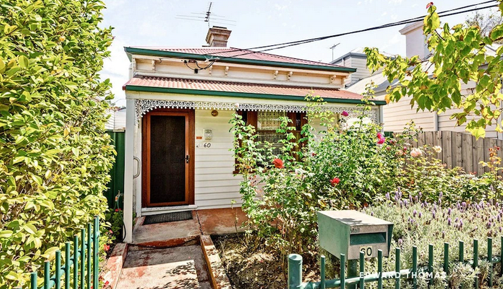 The pumping up of house prices every day in the Fin and Australian. Talk about cheerleaders.
Governments are holding up consumers and there is a consumer boom!
Australians are using emergency provisions to effect accelerated withdrawals of Super money in order to buy sofas and bull bars and trade shares.
Compromised workers are handed money for survival and they spend it on luxuries.
This chart - the S&P 500 and the ALL ORDS PEs.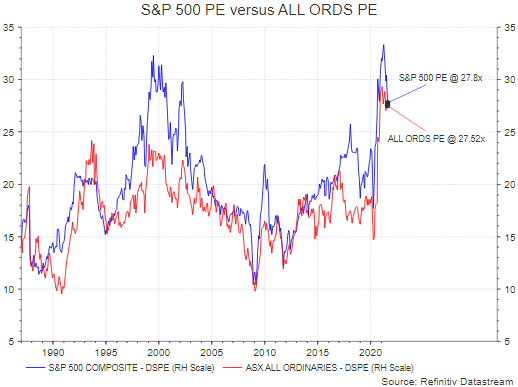 Negative or no interest rates. And dropping.
Stocks hit record highs because inflation and interest rates drop and then hit record highs because inflation picks up (?)

Debt levels - Government and Citizens alike. It can't go on.
ARK investments. The power of an appealing personality behind what are essentially over-marketed opaque (dangerous) ETFs.
When spin-offs start doing spin-offs. Kuniko (KNI) goes up 13x since listing and companies paid to market (to "Reddit") them on social media make $6m for doing so. 

Reddit stocks – A social media army created a stock market frenzy irrelevant of fundamentals.

AMC Entertainment in the US (one of the "Reddit stocks') rose 95% in a day because investors got free popcorn.

GME (Gamestop) rockets then crashes then rockets.

Archegos (hedge fund exposed to Reddit stocks) goes bankrupt.
Anything negative is twisted to a positive.
Kerry Stokes hanging up the boots.
Biden.
Two friends and I were rolling the dice successfully on some secondary mining and other dodgy stocks in '87 (remember Ariadne and Bruce Judge?) and doing really well. I had unrealised profits of $100,000. One Sunday night over dinner I told my wife that I was going to make a long held dream come true by spending it all on buying a Porsche. My wife replied sure go do it you only live once (what a gal, we've been married 44yrs!). But being a  trading guru I waited another week. Black Tuesday arrived the next day. It took me a year to get over it. I never did get a Porsche. Signs of the Top - Thinking about buying a Porsche! - You would have tripled your money in a Porsche as well 🙄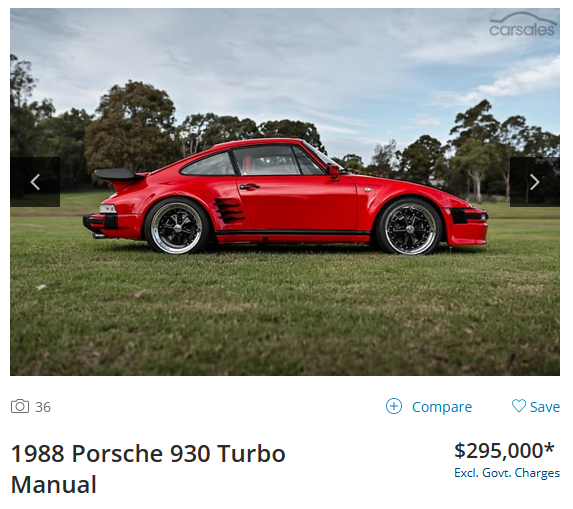 This sign goes back to just before the 1987 crash. An elderly broker nailed a thong to the notice board and declared the top of the market was near. The shorts and thongs brigade, direct from the beach, had arrived in reception to buy some hot speculative share.
Golf Box are selling a Callaway Hybrid golf club for $600. *Cough* SIX HUNDRED DOLLARS!
Street artist Beeple sold an NFT (Non Fungible Token) of his digital catalogue for $69 million at Christies. Six months prior to that the most he had sold a print for was $100. In the six months prior to the Christie's auction he sold a pair of NFT's for $66,666.66. One of them resold for $6.6m. He became one of the "Top three most valuable living artists".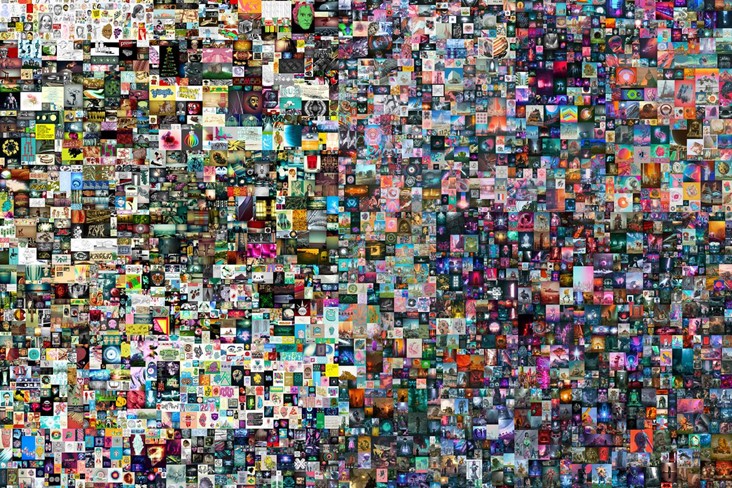 TV shows about hedge funds and rich people, like Billions and Succession, are popular.
A pair of Kanye West's sneakers sold for USD 1.8 million. The lucky purchaser plans to sell shares in the shoes. Hurry, don't miss out
A very wealthy business owner pocketing $3.5 million in job keeper payments and buying a beach house.
My "squirrel-with-money" daughter buying shares for the first time with $5000 earned by working bars at $25 per hour and losing $1200 in a couple of months.
China clamping down on its tech sector billionaires.
Switzer claiming Jobkeeper!
The AFR Watch Magazine…read it and weep.
An anomalously large number of advertisements from Industry Super Funds boasting about long term performance - their marketing departments have come alive because the one year return has bailed out their long term underperformance.
Every shopping Mall has boarded-up shops they can't lease in a retail boom.
My 14-year-old daughter making more in the sharemarket than her 2 part-time jobs paid her before the pandemic.
There is a crypto exchange ad at my local bus stop - That's my high-water mark!
BBC News - Twelve-year-old boy makes £290,000 from whale NFTs during school holidays. I missed out as a child. I played cricket, watched reruns of Tarzan and prayed for the rain to stop in my summer holidays.
On a bus stop advertisement for bitcoin..."If you're seeing this ad on this bus it's time to buy!"
Sports betting. We want to Ladbroke the world and it's OK? How many betting ads do we have to watch? It's booming on 'Easy come easy go" government handouts.

SPACs. - Special Purpose Acquisition Companies – "The hottest asset class in the US".  Also known as "Blank Cheque companies".
They are re-releasing the Lamborghini Countach.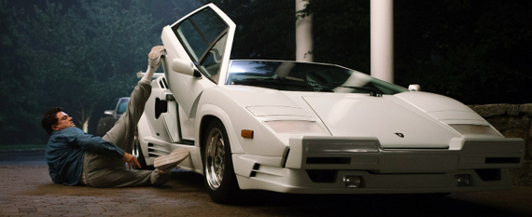 Superhero is advertising on buses in Australia with the tagline 'We're giving trading a kick up the ASX' – Advertising a cut-price trading app as being better than the ASX on buses in a pandemic is the top of tops.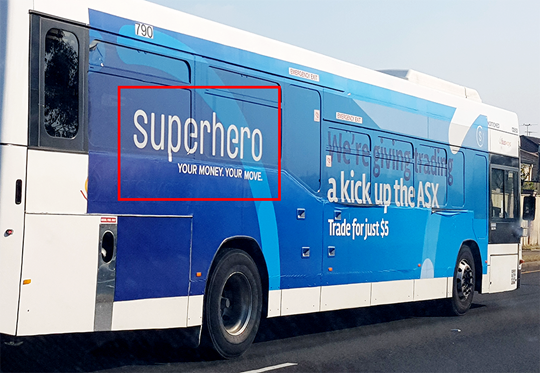 The percentage of stock market geniuses is at an all-time high. I should know, my wife described me as a "Professional Investor" on a loan application the other day. Let's see what she writes when I lose money again!

This AFR article – interviewing "Ross Matthews" a 30-year-old who quit his phone sales job at a logistics company, bought four world clocks and became a full-time day trader. Sorry Ross - I admire your choice - you are not the first person to take on investing full time - it is a fabulous activity - trading (Hmmm) not so much....good luck with your choice.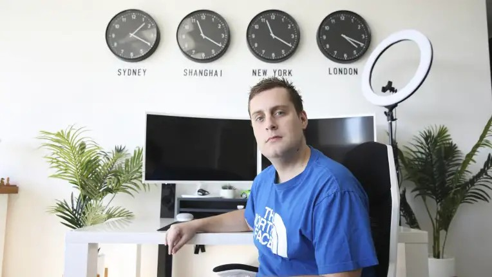 THANK YOU FOR YOUR CONTRIBUTIONS – If you have any more please add them in the comments below. Meanwhile, let's hope all this is normal!
CLICK HERE and use the promo code LWMT21 at the checkout to get 15% off all subscriptions of six months or more.
Never miss an insight
Enjoy this wire? Hit the 'like' button to let us know. Stay up to date with my content by hitting the 'follow' button below and you'll be notified every time I post a wire. Not already a Livewire member? Sign up today to get free access to investment ideas and strategies from Australia's leading investors.
Never miss an update
Enjoy this wire? Hit the 'like' button to let us know. Stay up to date with my current content by
following me
below and you'll be notified every time I post a wire
Welcome to Livewire, Australia's most trusted source of investment insights and analysis.
---
To continue reading this wire and get unlimited access to Livewire, join for free now and become a more informed and confident investor.
---
---
Marcus Padley founded Marcus Today in 1998 and leads the team of analysts and market commentators that publishes a daily stock market newsletter, presents four podcasts and runs an $80m Australian equity fund. He is passionate about educating and informing private investors with insightful, honest, straight-up independent stock market research and ideas. Marcus likes to call it as it is without agenda, puts subscribers first, and this has paid off for real people with real money.
........
Marcus Today offers information that is only general in nature. It does not take into account your personal financial situation, needs or objectives. Nor does it take into account the financial needs of any specific person. You should consider your own personal financial situation and needs or seek financial advice before making any decisions based on this information. For more information please see our Financial Services Guide.
---

Never miss an update
Get the latest insights from me in your inbox when they're published.
---
---
Marcus Padley founded Marcus Today in 1998 and leads the team of analysts and market commentators that publishes a daily stock market newsletter, presents four podcasts and runs an $80m Australian equity fund. He is passionate about educating and...
Marcus Padley founded Marcus Today in 1998 and leads the team of analysts and market commentators that publishes a daily stock market newsletter, presents four podcasts and runs an $80m Australian equity fund. He is passionate about educating and...