Signs to look for before buying the retailers
---
Well-run retailers are generally excellent businesses to invest in. They generate high returns on equity with minimal debt requirements. They also generate strong cash flows, which enables them to reinvest in growth or pay healthy dividends.
And living in a consumerist society with significant asset wealth…no wonder retailers do well.
But over the past 12 months or so, the sector has been under the pump. The Consumer Discretionary index peaked in August last year. It's down nearly 25% since then.
Some stocks are down much further over that time frame. For example:
City Chic Collective [ASX:CCX] — down 60%
Domino's Pizza Enterprises [ASX:DMP] — down 57%
Breville Group [ASX:BRG] — down 45%
ARB Corporation [ASX:ARB] — down 42%
Harvey Norman Holdings [ASX:HVN] — down 28%
Super Retail Group [ASX:SUL] — down 26%
After declines like this, I start to get interested in a sector. After all, these are quality companies. Bought at the right time of the cycle, they have the ability to provide a real boost to your portfolio.
But here's the problem: it's not the right time in the cycle for retailers. Not yet, anyway.
In this wire, I'm going to give you a few tips on what to look for when asking whether it's time to wade into this potentially lucrative sector.
One of the first things I do is look at the big guns in the sector. How are they performing?
I do this by looking at the charts. I know many people have an issue with charts. But in my view, that's just being narrow-minded. Charts represent prices, and prices represent information. It's how you interpret this information that counts.
With that in mind, let's have a look at JB Hi-Fi [ASX:JBH], one of the best retailers in the business. Based on consensus earnings estimates for FY23, JBH trades on a price-to-earnings (P/E) multiple of 11.9 , a dividend yield of 5.5%, and is expected to generate a return on equity of 31%.
Those numbers all sound pretty good, right?
They do!
But when I look at the chart, I'm a little wary: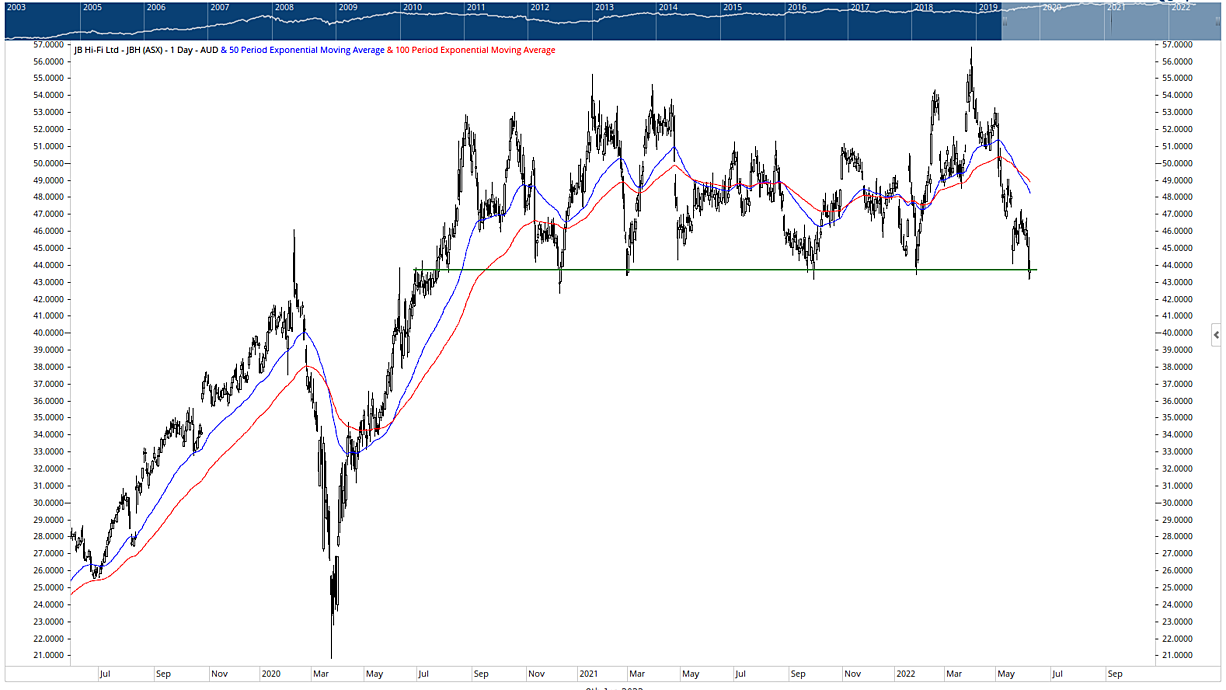 Since soaring higher thanks to COVID stimulus, JBH has been in a prolonged trading range. The share price has constantly found support around $43.70. It's trading right around that level now. If recent history repeats, the price should bounce from here.
But if it doesn't…there's significant downside risk.
And in this environment of rising mortgage rates, high petrol prices, and a soon-to-kick-in 20% increase in household energy prices (not to mention rising prices of just about everything else), I think FY23 earnings forecasts are at risk.
Harvey Norman's share price is perhaps leading the way on this front. Again, based on FY23 consensus estimates, Harvey Norman looks like good buying: a P/E multiple of just less than 10, dividend yield of nearly 8%, and return on equity of 12.5%.
But as you can see in the chart below, Harvey Norman recently broke below support and is now trending lower. Again, that tells me the market expects downgrades to FY23 earnings: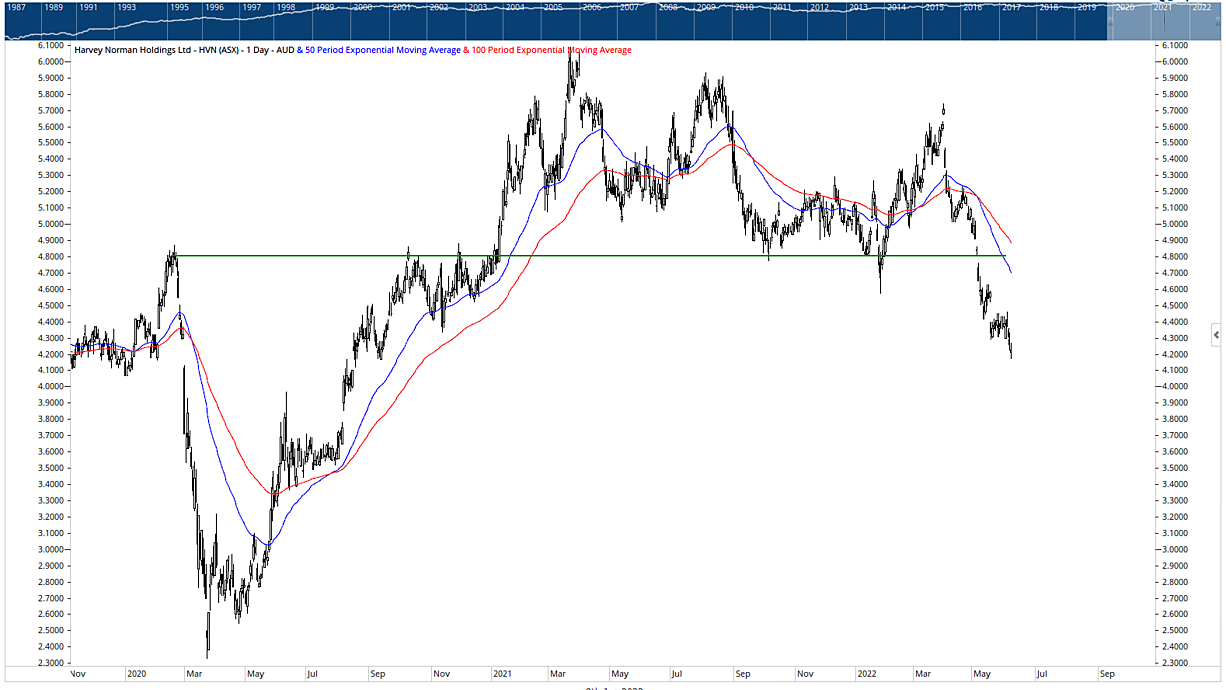 When I look at all the other retail/consumer discretionary stocks, they're all trending lower. That's another sign to avoid the sector. When a share price is trending lower, it's simply telling you that momentum is not on your side.
Sure, you might be tempted to try and buy the bottom, especially when the fundamentals tell you a stock is cheap. But the share price will ALWAYS be ahead of the fundamentals.
Here's two more share prices to look at.
Breville: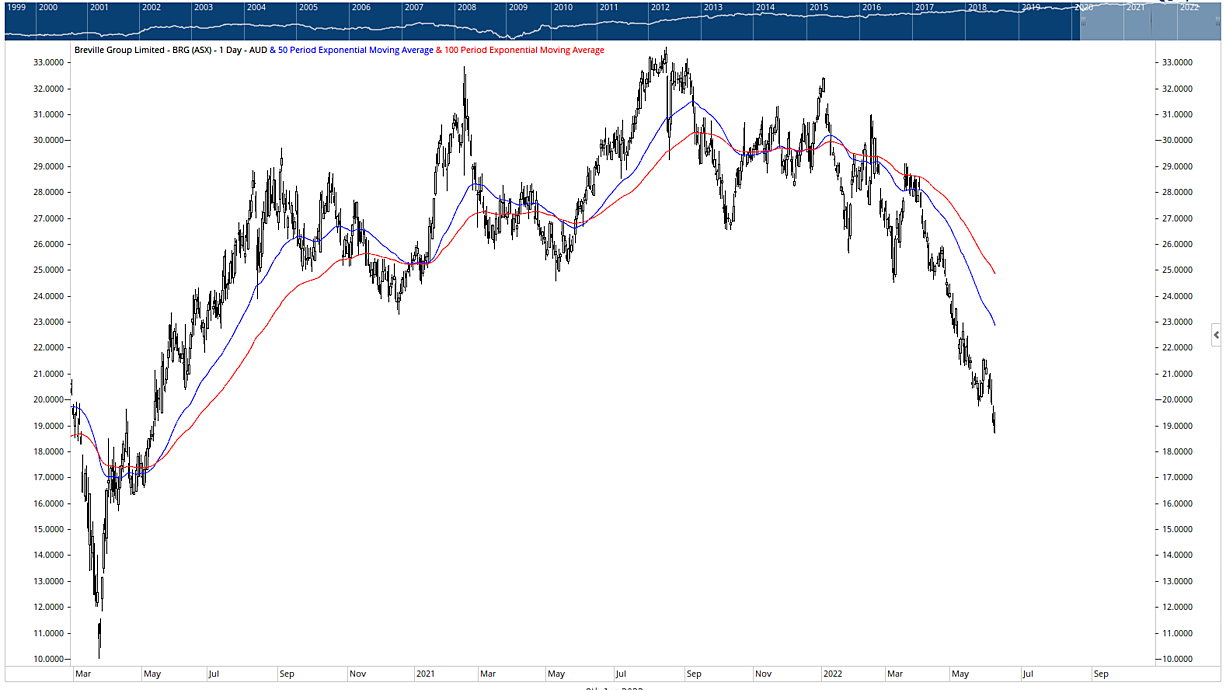 Breville is a quality business where the share price has come back into what I would consider an interesting long-term buying range. But momentum is to the downside. Who knows how long it could last? That's why you're better off waiting for the trend to exhaust itself before jumping in.
Domino's is another one where the share price trend is not your friend: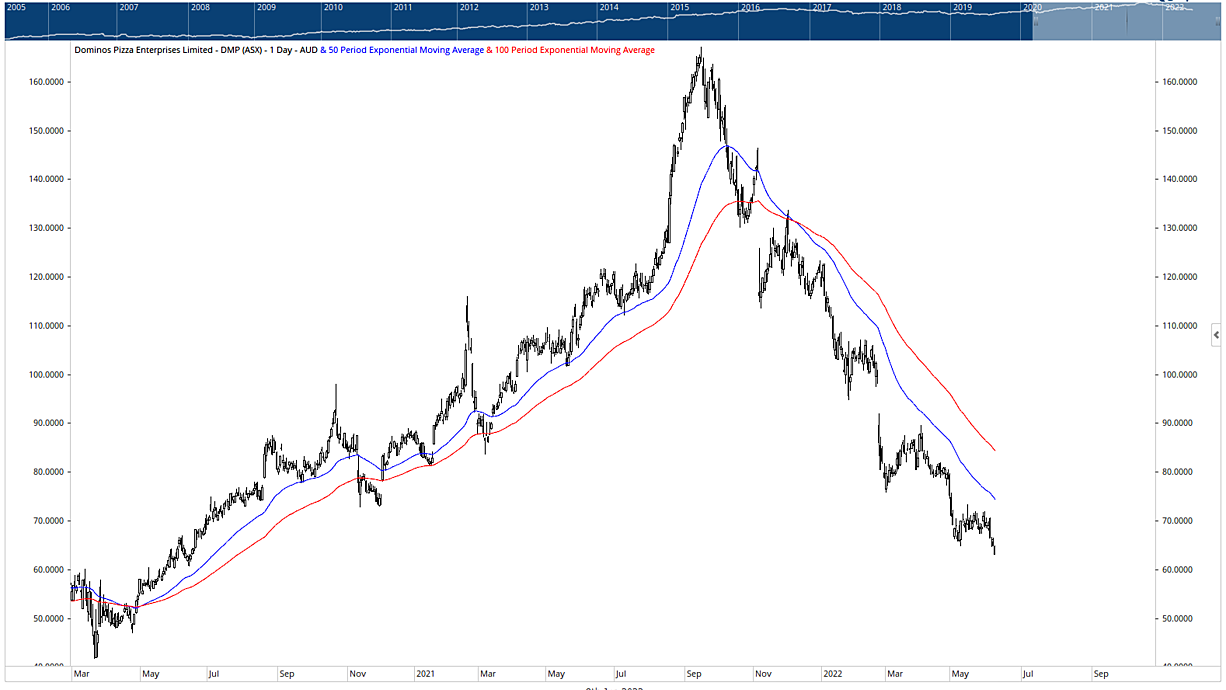 I could go on. Nearly all the stocks in the sector are more or less like this.
And as I said, the trick is to not jump in too early.
One of the key signs I'm looking for to signify we're getting close to the bottom of the cycle is to see profit warnings start to roll in. Over the next few months, you may just start to see more of these roll in.
From there, if you see share prices react positively to 'bad news', you know that the worst is over. It means prior falls have already priced in a lot of bad news. All the motivated sellers are out, and the bargain hunters are in.
But we're not at that point yet.
Household budgets are going to get squeezed with higher mortgage and energy costs. Real wages are declining, so discretionary items are generally the first to go.
And while retailers will be concerned about their top-line growth, they also have to worry about costs as Labor try to push through a hefty 5.1% minimum wage increase.
In short, the sector faces too many headwinds. It could be another six months before these headwinds are adequately priced in.
Until then, stay away…
Never miss an insight
Enjoy this wire? Hit the 'like' button to let us know. Stay up to date with my content by hitting the 'follow' button below and you'll be notified every time I post a wire.
---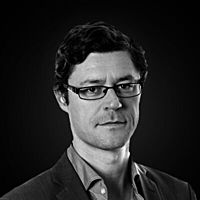 Editorial Director
Fat Tail Investment Research
Fat Tail is Australia's largest independent financial publisher. Greg is Editor of its flagship newsletter, Greg Canavan's Investment Advisory, where he writes market commentary and looks for out-of-favour ASX 200 stocks on the cusp of a re-rating.
Expertise