Six stocks to play the rush to cyber security
---
In Part 1 of this collection, One industry growing multiples above the economy, I outlined why the cybersecurity industry is an investment theme worth your attention. Some of the main findings were:

The Australian cybersecurity industry is expected to grow at an annualised 15.2% between FY21 - 26 versus an annualised 2.5% of the Australian tech industry.
There is an explosion of new cybersecurity companies in Australia, the average age of which is only 8.5 years.
A low level of consolidation leaves a large portion of the market untapped.
Innovation, especially around Software as a Service, and increased demand for remote work, present compelling tailwinds. 
However, many new entrants and regulation developments present as potential headwinds.
Ultimately, I concluded picking a company to win in this industry is best left to the experts. For Part 2 of this collection, some of the very best reveal their top picks and outlook for cybersecurity stocks in 2021.
Responses come from:
What is your outlook for the cybersecurity industry?
It's not nice to have, it's a must-have
Jeremy Gibson, Munro Partners 
This year resulted in the mass relocation of workers from the safety of the corporate network in the office to working from their home office or kitchen table. This new way of working with remote access requirements and dispersed user/device footprint has created new threat vectors, higher baseline risks, and wider attack surfaces. Consequently, one of the biggest mega-trends today is cybersecurity. 
Protection from cyber criminals is not a nice to have; it's a must have. 
The impact of cybersecurity breaches can be significant and can affect all areas of the business. Not only can there be fines by regulators, but it can lead to companies being out of action for periods of time, causing revenue impacts and short-term losses. Perhaps even more significant are the potential intangible effects such as reputational damage or a loss of trust from customers and partners.
The cybersecurity industry has seen strong growth over the past five years at a 10.4% CAGR, far outpacing the overall IT spending growth. This industry will continue to see elevated growth rates over the next five years.

Compounding annual growth
Anthony Kavanagh, Chester AM
The potential for increased global conflict, as a result of COVID-19, is something we've been focused on since the early parts of this year when we discussed the work we were completing in Defence. 
We are interested in Cyber Security as an adjunct to that as commerce and conflicts move from a physical to a virtual space, we are seeing an increase in the frequency and severity of attacks. In June 2020 the Australian Government announced an AUD70bn (35%) increase in defence spending over the next 10 years, AUD15bn of which is dedicated to information and cyber domain capabilities (AU $1.5bn) p.a.
The Government has an agency called the Australian Cyber Security Centre (or AustCyber for short) whose role is "to make Australia the most secure place to connect online". 
Within their recent Sector Competitiveness Plan AustCyber is projecting the industry to grow from AU5.1bn in 2019 to AUD7.6bn in 2024 (an ~8% CAGR). Given they are the governing body on the matter we don't feel qualified to argue with them but If we had to make a bet either way whether the industry would over or undershoot that growth rate over the next few years we're going over every time.
Which company is your best pick to take advantage of this industry growth?
An important catch remains
Jeremy Gibson, Munro Partners 

Okta (NASDAQ: OKTA), a US$30bn market cap company, listed in the US, is the leading provider of cloud-based Identity & Access Management (IAM). Consensus has the company growing revenue from $586m in 2020 to just under $3bn by 2025. The IAM market is expected to grow 9% annually to $18.5bn by 2025. If they were to hit these consensus expectations, they would only be 16% penetrated in a large and growing market.
With this in mind, Munro Partners does not have a position in Okta. While we believe that the cybersecurity market is a very attractive growth market, there is a catch. The technology has much shorter-cycles, with significant innovation and large amounts of private capital flowing into the space. Therefore, the multiple we are prepared to pay for similar growth characteristics is lower than application software providers, which tend to be much more durable in nature.
While we like Okta, and it is on our watchlist, we prefer the likes of application software firms, ServiceNow (NYSE: NOW) and Atlassian (NASDAQ: TEAM). ServiceNow, a US$100bn market cap company, listed in the US, is the leading enterprise IT software management company. Atlassian, a US$55bn market cap company, headquartered in Sydney, but listed in the US, is the global leader in collaboration software for software engineers. Both companies are consistently growing free cash flow above 30% and have a long growth runway ahead.
David and Goliath
Anthony Kavanagh, Chester AM
Admittedly a number of the opportunities on the ASX are either too small or at a stage, we consider too early to invest for our fund but we are watching Tesserent Australia (ASX: TNT) as an industry consolidator who are aiming to build into one of the leading players in Australia. But roll-ups can be hit and miss so we are taking the time to understand whether TNT can successfully execute on their integrations. There is also the potential for TNT's key "consolidator" competitor, private equity-owned CyberCX, to come to market soon which is something we would take a look at.

You just need to look at who companies have traditionally relied on to provide cybersecurity services and the list is dominated by large brand names like IBM (NYSE: IBM), Accenture (NYSE: ACN) and the Big 4 accounting firms. As the shift in focus on cybersecurity moves from management right up to the boardroom we think companies will gravitate towards industry leaders and trusted brand names.
Conclusion
From these responses, it seems that our fundies are watching the smaller players like Okta and TNT closely but are mostly bullish on the larger, more trusted names of ServiceNow, Atlassian, IBM and Accenture. 
Regardless, our fundies can agree that the immense growth profile of the cybersecurity industry is unmistakable. The leaders in this space have had incredible runs already and with an accelerating industry growth rate both domestically and overseas, these firms still have a long runway to go.
You can access part 1 of this Collection, One industry growing multiples above the economy, here.

Not already a Livewire member? Sign up today to get free access to investment ideas and strategies from Australia's leading investors. Enjoy this wire? Hit the 'like' button to let us know.
---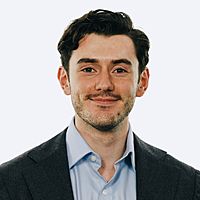 Partnerships Manager
Livewire Markets
Nicholas is a Content Editor at Livewire Markets. He is passionate about equities, the law and basketball.
Expertise