Small but perfectly formed
---
Aconex Ltd (ACX) is a cloud collaboration platform for the global construction industry. It provides an online collaboration platform for construction and engineering projects. ACX offers its platform for document and process management, and project communications applications. Construction collaboration solutions are "Software-as-a-Service" (SAAS) platforms that provide information and process management tools for the construction industry. Construction collaboration solutions assist teams to deliver projects and manage assets throughout the project lifecycle. They provide technologies to facilitate industry activities such as document management, building information modelling, bid and tender processes, workflows, field management and asset handovers. SAAS is centrally hosted and licensed software. Users log into the software via a web browser or mobile device, and interact with information and processes hosted by the SAAS provider on a central platform (often referred to as "the cloud").
In Morgan Stanley's view, Aconex has one of the most disruptive and scalable business models in the Australian market. They estimate that the global addressable market for ACX is potentially greater than US$8 billion. ACX's execution to date has exceeded expectations and Morgan Stanley expects ACX to extend its global leadership.
Altium Ltd (ALU) is an Australian-owned public software company that develops and provides PC-based electronics circuit-board design software for engineers. Founded in Tasmania (our own Silicon Valley:) in 1985, Altium now has regional headquarters in Australia, China, the United States, Europe and Japan, with resellers in all other major markets. ALU offers various software and hardware products, including Altium Designer, NanoBoard NB2, NanoBoard 3000, TASKING, Morfik and Subscription.
In a recent ALU research report UBS stated that structural industry growth, new partnerships and increased market share should see ALU continue to achieve strong growth. This, combined with a high degree of recurring revenue, strong free cash flow and net cash on the balance sheet, should see the stock outperform, according to UBS. It sees Altium achieving FY17 and FY20 revenue guidance of A$100 million and A$150 million respectively, representing a revenue CAGR of around 14% p.a.
[table.PNG]
Hansen Technologies Ltd (HSN) is an Australian-based company that develops, implements and supports proprietary customer care and billing solutions for service providers within the energy, Pay TV and telecommunications sectors. HSN also offers IT outsourcing services and the development of other specific software applications. HSN has offices in Australia, the United States, New Zealand, China, Argentina and the United Kingdom. The company operates in three segments - Billing, IT Outsourcing and Other.
HSN's recent purchase of the US billing company, PPL Solutions, puts it in a good position to profit from future deregulation in the US market. The acquisition has resulted in EPS upgrades for HSN, which has a track record of generating superior growth through an ongoing acquisition strategy.
Freelancer Ltd (FLN) is an online freelancing, outsourcing and crowd-sourcing marketplace that connects businesses with freelance workers. Freelancer.com is the number-one online global services marketplace, with over US$3.0 billion in projects posted and over 20 million users worldwide. Even NASA has used the site. In November 2015 FLN acquired Escrow.com, a Californian online escrow service that facilitates and accelerates e-commerce by assuring secure settlement.
FLN posted record 1H 2016 net revenue of $26.2 million, up 56% on the previous corresponding period. Its 5-year (2010-15) revenue CAGR is 52% p.a. Although the company is not yet EPS-positive, it did achieve positive 1H 2016 operating cash flow of $4.5 million. Cash and equivalents stood at $35.2 million as at 30 June 2016, up 9% on 31 December 2015.
All four of these companies are world-beaters in their own way. However, because the risks are arguably greater in small cap investing, particularly for early-stage companies, a diversified approach should be preferred to putting all your eggs in one basket.
Article written by Marcus Tuck and contributed by Mason Stevens:  (VIEW LINK)
---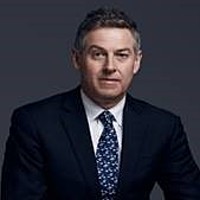 Head of Equities
Mason Stevens
Responsible for identifying domestic and international equity investment opportunities. 25 years of financial markets experience as an equity strategist, economist, analyst, portfolio manager and consultant.
Expertise