Smaller companies felt the impacts of the coronavirus the hardest and decisive action was crucial to survival. Oscar Oberg, Lead Portfolio Manager at Wilson Asset Management, describes the move to cash and liquid positions in the early days of the crisis and shares compelling opportunities that present both growth and value.
I'm probably bullish in the short-term. I think social distancing has worked, which is the first tick. We've shown that in Australia. 
There's just a flood of central bank and government support coming into economies and that'll help the market. We're spending as much as we did as a percentage of GDP, coming out of the Second World War, today.
Moving quickly to adjust the portfolio as new information emerged
How the small cap landscape looks in the wake of the recent sell off
Some of the sectors catching Oscar's attention
The permanent structural changes emerging post COVID-19 and some of the stocks that could benefit
Buying a selection of quality tech stocks as their valuations became attractive
Why Oscar likes the Agriculture sector and how he is investing in the space
This video is part of the WAM Vault series filmed in May 2020.
Things were really tough in the first few weeks, but we've gotten better. Matt and Catriona from the large-cap team and the global team have been incredibly useful and helpful for us, looking at stocks from the ground-up in WAM Capital (ASX: WAM), WAM Microcap (ASX: WMI), so I think we'll look on this period very favourably from a wider team.
The beautiful part of the sell-off in March was that the valuations got to levels in companies that we haven't been able to buy, because they don't fit our investment process. The number of companies such as say like an Appen (ASX: APX), a Xero (ASX: XRO), we were actually able to add to the portfolio this period. But I think the big structural change that we see, and we've seen it through very strong results, is around those companies offering services to the cloud computing industry.
When things first started, there's still buyers around when stocks are down initially 10-15%. But when that liquidity dries up and things get really weak which we saw in March, these stocks just fall and there's just no buying. We acted pretty quickly for some of the less liquid companies in our portfolio and sold them early on, because a number of these stocks fell 50-70%.
Could you give me a consolidated view for shareholders, just around how you're positioned at the moment, characteristics of the portfolio, some of the sectors where you've got the larger positions, just so people have in their mind how you've got the portfolio set.
Cash was sitting around 40% in March. We're now at around 24-25%, given the day, in WAM Capital. It's worthwhile understanding that, in terms of the stocks we are invested in, they have materially increased in terms of their size. If we had a look at our top 20 holdings across WAM Capital, the average market capitalisation has increased by 40%.
Over half of our businesses that we're invested in in our top 20 are net cash, which means they effectively have cash on the balance sheet which is more than the debt that they have on the balance sheet. Most importantly, our liquidity has increased. That's the key. Today, we could sell 80% of our portfolio in 10 days. If we go back to February, it was 65%. So, we have increased the size of the companies that we're in. If things worsen, if we see a second wave, we have a greater ability to go to cash.
In terms of the sectors that we like at the moment, I would say definitely the agriculture sector we quite like. We think there's also opportunities in the automotive sector. We own shares in Bapcor (ASX: BAP), we own shares in AMA Group (ASX: AMA), Viva Energy (ASX: VEA), and that's just based off the view that we think that as we come out of lockdown, there'll be more driving. There'll be more driving to work, less public transport usage, and then the potential for domestic tourism in terms of holidays, more people will drive. We think those industries can actually revert back to pre-COVID-19 levels pretty quickly.
Then, the other play is on domestic tourism as well. We own shares in Webjet (ASX: WEB), we own shares in SeaLink (ASX: SLK), Ingenia (ASX: INA). These are companies that are well placed to benefit from, and at attractive valuations too given they've been hit very hard, very well placed for a surge in domestic tourism.
I would say that's around the edges, but it's largely on a stock by stock basis that we look at things. If we had to pick a few sectors where we'd have a greater weighting into, that'd be those three sectors.
Over the next short to medium-term, are you bullish, bearish, or neutral?
I'm probably bullish in the short-term. I think social distancing has worked, which is the first tick. We've shown that in Australia. There's just a flood of central bank and government support coming into economies and that'll help the market. We're spending as much as we did as a percentage of GDP, coming out of the Second World War, today. It's just an incredible amount of quantitative easing and money that's going into the system, coupled with 0% interest rates. That's a good environment for the market, at least in the short-term. The risks around unemployment, recession, is largely known at this point in time.
Now, the caveat to that is if we see a second wave of COVID-19, then I don't think that's priced in. We will see weakness. Looking longer-term, medium to longer-term, high levels of unemployment traditionally have not been good periods for the market. My feeling is things over the next 6-12 months will be okay. I think the market will do well in that period and won't hit new lows.
But I do see risks going into 2021-2022 that we see a grind down, just because we're in recession, unemployment is still very high and a lot of these subsidies like JobKeeper will come off and the reality will hit. Hence why we're still playing the game in all the funds, but we're staying very liquid.
And what does the smaller companies' landscape look like today? It's such a varied universe and doesn't get the same coverage that big-caps and probably even globals get. What's your assessment of the lay of the land there right now?
It's been fascinating to see the small-cap industrial market, in terms of how its performed through coronavirus. From WAM Capital, WAM Microcap, that's the vast majority of the stocks we invest in. These stocks are highly volatile. They offer investors greater return but also higher risk. Generally, when we see periods of dislocation or market falling, these stocks will fall harder than say a large-cap company like BHP (ASX: BHP) or Commonwealth Bank (ASX: CBA).
That's exactly what happened through March. What's been fascinating through the rebound, is these companies have actually performed much stronger than large-cap companies which we think these companies have actually gone too hard. We think that they're probably due for a sell-off.
The reasoning behind that is because there's a high weighting of the technology sector within small-cap industrials, and if you have a look at the United States, the technology sector has performed extremely well. They've had very good results through the March reporting season, so we think this has translated into Australia. Now, as I said before, valuations were running too hard, so we would expect large-caps to do probably a little bit better over the next few months.
What are some of the permanent structural changes that you're observing? And particularly how do they relate to the universe that you're investing in, and down to some of your positioning?
The most obvious change around the structural changes coming out of COVID-19, the first one you've got to look at is online, and in particular, in retail. Companies such as Temple & Webster (ASX: TPW), Kogan (ASX: KGN) have done very well over this period. But even some of the retailers we see value in, such as CityChic (ASX: CCX) or Adairs (ASX: ADH), which actually has quite a high proportion of their sales, over 40-50% of their sales are actually focused in online.
These companies are the ones that have actually lagged some of the pure play online retailers, and we think they look quite interesting over the coming months. If I look at other sectors, in the lottery space, Jumbo Interactive (ASX: JIN), which is a digital online reseller of lottery tickets that looks interesting. Education, IDP Education (ASX: IEL) is shifting their business online as well.
The big structural change that we see, and we've seen it through very strong results, is around those companies offering services to the cloud computing industry. Those companies that haven't outsourced their IT infrastructure over this period have been impacted. We continue to see growth, but I think this will continue to accelerate. The beneficiaries are a lot of the data centre companies such as NEXTDC (ASX: NXT), Megaport (ASX: MP1), the distributors such as Data#3 (ASX: DTL) or Dicker Data (ASX: DDR). That would be a selection of the sectors we see that have positive structural changes going forward.
You mentioned earlier, you talked about the strength that you've seen in the technology sector. I think the NASDAQ is starting to push into positive territory for the year, and you talked about that part of the small and mid-cap universe having a good run here. It was a notable comment from your roadshow presentation at the end of last year, you felt like that was not an area that you wanted to participate in. It was expensive, you thought was over-valued. Have you been forced to revisit that, or has the quality of those companies as they've performed during this period drawn you back to that sector?
The beautiful part of the sell-off in March was that the valuations got to levels in companies that we haven't been able to buy, because they don't fit our investment process in that space. The number of companies such as say like an Appen (ASX: APX), a Xero (ASX: XRO), we were actually able to add to, or add to the portfolio this period.
The resilience of those companies really surprised me through this period. You won't get a greater test than how recurring and sticky these companies and their clients will be through a period such as COVID-19. If I look through some of the companies in that sector, say like TechnologyOne (ASX: TNE), Objective Corp (ASX: OCL) and Infomedia (ASX: IFM), they've really held up well and they're actually hitting the numbers that they said they would do before the crisis actually started.
In this space, you've got to be selective. There are some pretenders in this space, and I think I've said this before. Not all companies are going to mirror Apple (NASDAQ: AAPL) or Google (NASDAQ: GOOGL) or Facebook (NASDAQ: FB) globally, and you've got to be careful around that. But there are some true companies that deserve premium valuations, because they are truly recurring businesses and have sticky customers. Those are the ones that we've been focused on and the benefit of the sell-off in March was that we could actually buy them, and they still sit in the portfolio today.
Talk us through your thesis on agriculture, and maybe before you get into the specific thesis, how do you think about investing in a sector that is so cyclical?
We've owned Elders (ASX: ELD) and GrainCorp (ASX: GNC) for some time, and we made a call this time around last year where we looked at consensus earnings numbers for both the companies and we said, "Well, is this pricing in a recovery back to an average season?" And they weren't.
I'll give you an example, say Elders, they made a series of acquisitions, particularly the AIRR acquisition back in July. If you assumed an average season, there was effectively 15-20% upside in terms of earnings that we saw, for the forecasts from analysts. We held a small position in both of the companies, and then as soon as the rain hit straight after the fires, we really increased our holdings in both of those companies.
If I look at Elders, fabulous management team, business was on the rocks just over five years ago has done a fantastic job. It's now reverted to growth, opportunity for them to consolidate the market, given their number one and number three players have effectively merged. We quite like that one. Still on a cheap valuation.
Graincorp, largest logistics provider for the grain industry on the eastern seaboard. Post the divestment of the malt business, the business has a much better balance sheet and we think a lot of the efficiency savings that they've talked about will now come out in the next couple of years with a decent crop. We like those two. It's a hard space to invest in, because it's very dependent on the weather. I think the common theme across the agriculture sector is most of the company, or vast majority of the companies had very strong balance sheets, so that gives you that added protection if things get worse.
What about the next level up? I think about what's happened over the past few months, and I think Australian products, particularly in food, are going to continue to command a premium and are well sought after. Examples that spring to mind, like a2 Milk (ASX: A2M). Do you look at playing at that next level up? I mean, there's things like Freedom Food (ASX: FNP) and Bega (ASX: BGA), a2, some of the formula producers. Have you thought about extending that idea the next level up?
Definitely. I mean, a2 Milk has been one of our larger positions, or probably the largest position in the portfolio for at least the last six months. Fabulous company, management has done a fantastic job. I think you see the benefit of how they've marketed the product in China through this period and how popular the product is and it's effectively an essential product. To answer your question, definitely, products and food security, particularly through the COVID-19 pandemic is incredibly important. It's definitely a theme we're playing in through the portfolio.
Are there some companies that have really surprised you? There's some, Xero, pretty-high qualities, but are there a couple of lesser known companies that have really surprised you with how resilient they've been?
Definitely. Going through the crisis, we go through the various iterations, I remember early on we were like, "KFC restaurants, they'll be fine, so we'll buy more Collins Foods" (ASX: CKF) and then three days later all restaurants were closed in Europe and you saw the share price fall.
One stock I'm incredibly surprised at how resilient it's been has been Appen in the technology sector. These guys are focused on artificial intelligence and machine learning. They're highly dependent on effectively the large tech companies to deploy research and development budgets to them. You would think in a crisis such as this that they would pull back their budgets, but they haven't.
They've kept spending through this period, which shows you the demand for artificial intelligence. That would be one stock, prior to COVID-19 I would have thought would be in a bit of trouble, but it seems like the company's confirmed guidance, they've got the AGM coming up. I think they'll probably be fine. That's certainly one stock that has been incredibly resilient. I mean, a2 Milk is another one, and again, that just shows the strength of the brand through this period.
I'd also say the data centre providers, like a NEXTDC and Megaport, just that strong demand to outsource your infrastructure within the workplace is just continuing. They're not seeing pricing pressure or anything like that, so I would say they're the three or four stocks that I've been very surprised in terms of their resilience.
You're not going to get a chance to meet face-to-face with investors on the roadshows. Got a quick message for some of your shareholders?
It's been an incredibly tough time for the team. I had a joke the other day with Matt and Jonny in the large-cap team that Sundays are the new Mondays, because we just get calls at ridiculous times on the weekend from investment bankers on deals and so forth!
We're functioning really well. It was really hard in the first weeks. I won't deny that. It was hard communicating, it was hard to know what the market was doing, stocks were moving all around the place. I think we've come through this period, the wider team has communicated very well, and from a WAM Capital perspective, we've done very well.
I think it's going to be in for a wild ride, there's no doubt about it, we will move around a lot. But in terms of how the team's performing, couldn't be happier. I'd say we just appreciate all the support from all the investors, getting all the feedback from the conference calls and the Q&A and even for this, in terms of the positive feedback is just fantastic and really appreciate all the support from all over 80,000 of you, basically. So, appreciate it.
Get investment ideas from industry insiders
Not a Livewire Member? Sign up for free today to get inside access to investment ideas and strategies from Australia's leading investors.
........
Disclaimer: This article is for informational purposes only and should not be considered financial advice. The article may contain the views or opinions of third party contributors to Livewire Markets. These contributors have not considered your objectives, financial situation, or needs. The information in this article should not be relied upon as a substitute for personal financial advice. Livewire Markets recommends that you seek independent advice before you apply for any financial product or service. Livewire Markets is exempt from requiring an AFSL under ASIC Regulatory Guide 36, section 66.
---

Follow Livewire Exclusive's wires
---
---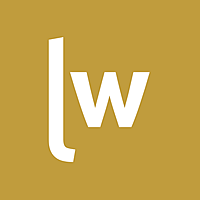 Livewire Exclusive brings you exclusive content from a wide range of leading fund managers and investment professionals.
Expertise