Solar farms and batteries in South Australia
---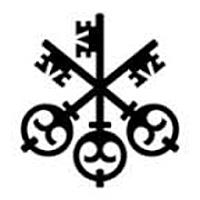 UBS Asset Management
UBS Asset Management
We have had a long-term position in lithium miners Orocobre (ORE) and Pilbara (PLS). We have varied our investment in these companies over the last few years, as their rate of development and journey toward profitability has followed a wave-like pattern. However, we have always had one eye on the long term as is our investing philosophy. We do believe that there is a revolution underway in the car market and that in a few years there will be a range of lithium-powered electric vehicles. While this is something that we can all witness there is a more significant driver of lithium demand – large-scale power storage. South Australia has become a poster child for the challenges of implementing a high proportion of renewable energy. Everybody from Elon Musk to Tony Abbott has had a view on how to solve the issues of energy security after the significant state outage that occurred in September 2016. This outage was caused by a storm and may not have been entirely preventable. However in February this year, South Australia had a partial blackout that was caused by a heatwave and air conditioners.
This week South Australia has announced that it will spend $700m on a 330MW solar farm that will be the world's largest. The solar farm will also be coupled to 400MWh of fixed lithium ion batteries costing $300m that would be big enough to prevent the February 2017 partial outage. To put this in context a 400Mwh battery farm is equivalent to over 4000 Tesla Model S cars that can travel around 400km on a charge.
South Australia has also previously announced a $350m–$400m project to install a solar farm and battery storage facility near the BHP Olympic Dam copper-gold mine. These projects are in addition to the highly publicised Twitter commitment from Elon Musk of Tesla, with the assistance of Mike Cannon-Brookes, to install 100MW in 100 days or it's free.
In addition to these developments this week the 1600MW brown coal fired power station at Hazelwood in Victoria closed. There were many calls for this to be delayed as it would cause South Australian type issues in Victoria. We believe that it is more likely that Victoria will follow South Australia and build ever more solar power and, significantly for our investment is ORE and PLS, ever larger battery storage facilities. The contract price of lithium carbonate has for a long time been in the price range of US$4000 – US$6000 per tonne. This compares with a recent price range of around $8000/t. However, ORE has announced that they expect to get over US$10000/t for new contracts.
---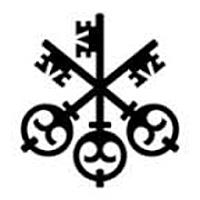 UBS Asset Management offers investment capabilities and investment styles across all major traditional and alternative asset classes. These include equity, fixed income, currency, hedge fund, real estate, infrastructure and private equity...
Expertise
No areas of expertise