Solar has evolved. Has your portfolio?
---
The price of solar was already falling steadily but then plummeted over the last decade to make it far cheaper than conventional power. John Martin, CEO at New Energy Solar talks here about this powerful trend in energy, which he describes as 'the inevitable future'.
As solar costs have decreased substantially in recent years, the global solar installed base has grown exponentially and is forecast to continue growing. John told us the growth is "Purely being driven by economics… if you're a big utility and want to replace an ageing coal-fired power station or a nuclear power plant, its better for you to do a combination of wind, solar and natural gas than build new coal-fired power stations". In this short interview, he explains why investors should consider diversifying, with renewable energy becoming a big part of our future. 
Edited transcript
"In 2015, I was working on a solar project, and I suddenly realised the massive technological change that had occurred in solar.
And so, I got involved in developing our (New Energy Solar's) business, which invests in large-scale solar plants, because I saw it as 'the inevitable future', if you like.
Getting to the base facts: the great thing about renewables
Five years ago, relied on subsidies to get renewable plants built in Australia. We had renewable energy legislation here, but right now, is being driven by economics.
If I look at the US, where New Energy Solar is a big investor, the growth in renewables is purely being driven by economics, not by subsidies. This is because, if you're a big utility and want to replace an ageing coal-fired power station or a nuclear power plant, its better for you to construct a combination of wind, solar and natural gas than build new coal-fired power stations.
This consideration is being seen in the US irrespective of whether the state is Republican or Democrat. We've seen the southern states in the US, which are traditionally Republican, pushing towards renewables as a substantial part of their energy mix.
Here in Australia we're still stuck in a debate from five years ago. The story's moved on… I believe we're going to get to more than 50% renewables (% of total capacity) in Australia in the next decade but the question is how we get there.
If energy policy continues in a vacuum, I expect it's going to be a wild ride in Australia: including sudden withdrawals of coal capacity and high prices. Whereas if we do it in a coordinated way with a measured policy, we can transition in a gradual sense. That's our challenge at the moment.
The story I like to tell is,  when I've walked into a room to meet some investors, some will , they go, "Coal is king," so my response is , "Shall I just turn around and leave?"
I believe, there's absolutely a future for coal and natural gas, and gas is going to be particularly important, but it will be a transition and we''ve got to accept the world is changing and economics is going to get here. 
Want to learn more?
The significant growth of the global solar industry in recent years has created a new mainstream infrastructure investment class – large-scale, stable, cash-flow producing solar power stations that generate emissions-free power on the back of technological innovations driving cost competitiveness. Find out more 
This article has been prepared by New Energy Solar Manager Pty Limited (ACN 609 166 645) (Investment Manager), a corporate authorised representative (CAR No. 1237667) of Walsh & Company Asset Management Pty Limited (ACN 159 902 708, AFSL 450 257), and investment manager for Walsh & Company Investments Limited (Walsh & Company) as responsible entity for New Energy Solar Fund (ARSN 609 154 298) (Trust), and New Energy Solar Limited (ACN 609 396 983) (Company). The Trust and Company together are referred to as New Energy Solar.
The above is general information only and does not consider any particular investor's circumstances. It is based on the opinion of the speaker alone and is not intended to be a research report. The information should not be relied upon to make an investment decision without seeking further information and/or advice from a financial adviser and considering whether any investment is appropriate in the circumstances.
---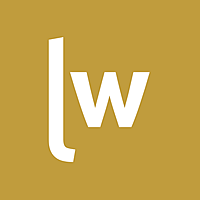 Livewire Exclusive brings you exclusive content from a wide range of leading fund managers and investment professionals.
Expertise