Some retailers are shining!
---
Whilst consumer tastes and competition are certainly part of the reason for the changing consumer landscape, management is also a key determinant, with Premier Retail having one of the best retail management teams in the country and certainly on the ASX.
The consumer discretionary sector had retraced 6% since the start of CY17 following a broker / client update with mixed anecdotal December 2016  and January 2017 trade feedback, which, together with the spate of specialty retailers falling into VA listed above, weighed on Premier's share price. Whilst short-interest in the stock is negligible, a strong share price recovery is expected.
---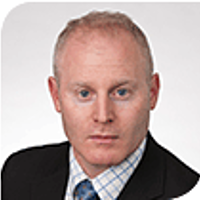 Director
Perennial Value Smaller Companies
Grant's core responsibility is managing the smaller company funds and researching small capitalisation industrial stocks. Prior to joining Perennial Value 14 years ago, Grant held the position of Manager in the Unit Pricing and Distribution...
Expertise
No areas of expertise