Spectrum Insights – Average focus, below average outcome
---
Investment prices keep rising. Valuations are now well beyond long term averages for many asset classes. Pundits are increasingly calling for a big correction. Fears of overvaluation is also found in the corporate bond market. Credit spreads – the extra margin for default risk – are now notably lower than averages. But so too are expected default rates. Putting these two factors together makes the A$ corporate bond market, overall, appear around fair value to us. Add in the prevailing quest for yield and corporate bond spreads look like being well supported in the coming six months. In our view, those currently shunning corporate bond risk due to a reference to a one dimensional valuation technique – average credit spreads – look destined to generate below average returns.
Read the full report here.
---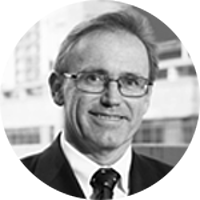 Spectrum Asset Management
Damien has around 25 years of experience in global credit markets. He has worked in Sydney, London, Hong Kong and Singapore. Much of Damien's experience was gained from working with Credit Suisse both in Singapore and Sydney where he was Head of ...
Expertise