Aluminium prices hit three-month highs this week following embargoes on a major Russian producer, Rusal, and an unresolved supply disruption at an Alunorte refinery in Brazil. Rusal, which is responsible for approximately 7.0% of the world's aluminium, had its material blocked by the two largest global metal exchanges after President Trump ordered sanctions against the company. Alunorte, which produces about 5% of global output, issued a force majeure notice in early March after tailings spills resulted in a prohibition notice from Brazilian prosecutors.
We are exposed to aluminum price gains through our investment in producer Alumina (ASX: AWC). We first purchased shares in Alumina in WAM Leaders and Century Australia after observing supply side reforms in China that were targeting the overcapacity issues in China which we would provide support for the Aluminum price.
Senior Equity Analyst John Ayoub travelled to China last month, observing that supply side reform in China is making progress in removing excess capacity coupled with near-term global outages and strengthening global demand will be positive for growth in the short to medium term. Shares in Alumina have climbed 8.4% for the week. We also have exposure to rising Aluminum prices through Rio Tinto (ASX: RIO) and S32 (ASX: S32) in WAM Leaders and Century Australia.
Wilson Asset Management take advantage of short-term mispricing opportunities in the Australian equity market, providing investors with diversified exposure to a portfolio of undervalued growth companies. Find out more
---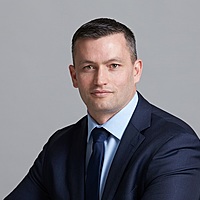 Lead Portfolio Manager
Wilson Asset Management
Matthew has more than 15 years' experience in the investment industry working as both a portfolio manager and analyst. Matthew is the Lead Portfolio Manager responsible for WAM Leaders.
Expertise