State of the States 24 Jul 17: NSW still on top; VIC lifts to 2nd
---
The latest data confirms a multi-speed national economy. NSW is solidly on top, with little to separate Victoria and the ACT. Then there is a gap to Tasmania, Queensland, South Australia and Northern Territory. While WA remains in eighth place.
NSW has solidly held the position as the best performing economy, at or near the top on all indicators.
Victoria has lifted to second spot on the economic performance rankings but there is little to separate the state from the ACT.
The ACT has dropped from second spot to third due to a softening of the job market in recent months.
Tasmania remains in fourth spot and is joined by Queensland. There is then a small gap to South Australia, in sixth position followed by Northern Territory in seventh.
Western Australia continues to lag other economies and annual growth rates remain below national averages on all indicators.
For the full report visit: (VIEW LINK)
Watch Video report: (VIEW LINK)
---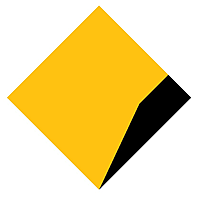 Online Stockbroker
Online Stockbroker
CommSec is Australia's leading online broker. CommSec has been committed to providing the best in online trading since 1995. CommSec helps make informed investment decisions with comprehensive market research, free live pricing and powerful...
Expertise
No areas of expertise