Stock calls from the 2017 Future Generation Investor Forum: Part two
---
Part two of the 2017 Future Generation Investment Forum has just concluded, with stock calls from anther six of Australia's leading fund managers being discussed. As per part one, our notes on each of the stocks is below, as is the link to coverage of Part one.  
Nikki Thomas, Magellan Asset Management
Apple (NASDAQ:AAPL): Market Cap $823bil, YTD +34%
Iphones generate around 75% of Apple revenue. The install base of iphones represents ~500 million customers which enjoys a 90% customer-retention rate. Despite market cap of $800, valuation looks cheap once you strip out the net cash, and services, to see that it is trading on just 12 times.
David Prescott, Lanyon Asset Management
PMP Limited (ASX:PMP): Market cap $340mil, YTD -0.7%
The unloved 'catalogue-printing' industry is in good shape in Australia following consolidation to produce a stable duopoly (with iGroup and PMP). Industry margins should be more robust with this more constructive back-drop. Despite broader digitisation of advertising, catalogues remain a sticky part of the marketing mix. 'Never discussed publicly before', but Lanyon has held stock since it was $0.15c, with stock now at $0.64, and fund expectations it will reach $1.00; forecasted EV/EBITDA of 3.4 times, and yield of 13.5%.
Chris Dixon, Cooper Investors
DiaSorin SpA (BIT:DIA): Market Cap E3.9bil, YTD +24.4%
DiaSporin is an Italy-based diagnostic assay provider. Sells hardware, and the bespoke reagents that are required to operator it. Very sticky revenues as buyers of the kits have no options outside of using approved consumables. Growing revenues from new tests, and smaller new versions of hardware. Chris highlighted the passion of management who bought it through a MBO in 2002. Forecasting 90 Euros, versus current price of 70 Euros.
Adrian Warner, Avenir Capital
Nexstar Media (NASDAQ:NXST): Market Cap $2.7bil, YTD -7.8%
Misunderstood media business that is "absolutely gushing cash", and has delivered 20% pa annual shareholder return over last 10 years. Covers 39% of all US homes. Has forged a new revenue stream through charging recurring fee for content, which is now 45% of its broader revenue stream. Trading on just 5 times free cash flow.  
Mike Dyer, Neuberger Berman
Wholefoods Market (NASDAQ:WFM), Market Cap $11.4bil, YTD +18.5%
Wholefoods is the largest natural and organics US supermarket with 464 stores. Neuberger bought it last year at $28. Strong brand, but business had grown too fast and had issues. Neuberger suggested changes (new CFO, Customer base, Unified tech platform, Started to see progress, etc), which were partly implemented. More aggressive activist investors, Jana, bought 8% and have pushed for wider changes. Neuberger expect price of $45 (Versus current $36).
Chris Stott, Wilson Asset Management
Reckon (ASX:RKN), Market Cap $200mil, YTD +5.9%
Reckon is well known as a provider of cloud-based accounting software. However it has a second product, which is completely underappreciated, called APS, which Wilson values at $2.00 (greater than current share price of whole company). Classic 'Sum of the parts story', Reckon is an 'ugly duckling that turns into a swan'.
---
Not already a member of Livewire? Sign up today to get free access to the stock picks and insights of Australia's best investors every single day.
---
9 Stock calls from Part One of the 2017 Future Generation Investment Forum are available here:  (VIEW LINK)
---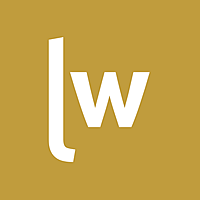 Livewire Exclusive brings you exclusive content from a wide range of leading fund managers and investment professionals.
Expertise