Strategies for protecting capital
---
Chad Slater, Joint Chief Investment Officer of Morphic Asset Management, says you can't protect capital on a 1-2 week basis. In equities, "you get paid to be scared. That's why equities have generally made you more than any other investment class." Instead, he suggests taking a longer-term view and looking out for the six month plus periods of deep losses - better known as bear markets. So how does he go about protecting investors in these periods? The answer is straight-forward; move to cash, though it's easier said than done. "The issue is, you have to be effective and fast. You have to get to cash, and you have to hold it at the right time." In this video, he expands on Morphic's process and discusses some strategies that don't work.
---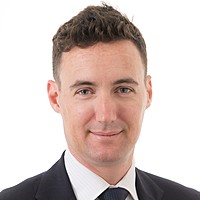 Co Head Global Equities (ex-Asia)
Ellerston Capital
Chad co-founded Morphic Asset Management in 2012. As a stock picker Chad is also a generalist but has strong regional knowledge of Europe and the Americas. He has also been awarded the CFA Charter.
Expertise