Stress-test your portfolio with Greek shock...
---
In The AFR I argue that the Greek crisis provides for the perfect opportunity to stress-test, or shock, your portfolio...With this in mind, I analyse the relative total return performance of a range of asset-classes during the exceptionally turbulent month of June, including housing, cash, government bonds, ASX hybrids, Aussie and global equities, fixed- and floating-rate debt, and hedge funds, among others. I find that market-neutral equities, housing, cash, and floaters withstood the shock best, with government bonds, fixed-rate bonds, and equities suffering by far the biggest losses. The results are summarised in the chart below. Click on this link to read my full AFR article for free (VIEW LINK)
---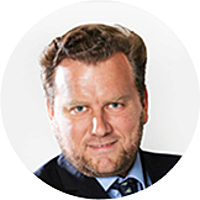 Portfolio Manager & Chief Investment Officer
Coolabah Capital
Chris co-founded Coolabah in 2011, which today runs $7 billion with a team of 33 executives focussed on generating credit alpha from mispricings across fixed-income markets. In 2019, Chris was selected as one of FE fundinfo's Top 10 "Alpha...