Super Cheap defies the retail gloom
---
Not all brick and mortar retailers are doing it tough. Take Super Retail Group (ASX:SUL), for example. The owner of Supercheap Auto, Rebel, Macpac and BCF is showing how to maintain margins, and fend off the digital disruptors.
The Super Retail Group is Australia's number one player in retailing aftermarket auto parts through its Supercheap Auto brand. The company's auto division generates 38 per cent of sales and 48 per cent of group earnings before interest and tax (EBIT). Through its BCF brand, the company is also the number one retailer in Leisure Outdoor and, having acquired Macpac one year ago, Super Retail has converted its Rays Outdoor stores to MacPac. The Outdoor division generates another 24 per cent of sales and 13 per cent of group EBIT.
Finally, Super Retail Group is the number one sporting goods retailer through its Rebel Sports brand, which generates 38 per cent of sales and 40 per cent of group EBIT.
Of course, when you are already number one, there is the ever-present threat of being toppled. To counter the online threat, Super Retail is investing heavily in its online offering. Consequently, online sales growth has been double digits for all brands with Rebel Sport seeing the highest at 40 per cent growth.
Most interesting is the fact that the company's EBIT margins are unchanged since 2008 for BCF, higher than in 2008 for Supercheap Auto and only slightly lower than 2010 for Rebel.
Invariably, the best defence of margins and against the ubiquitous online threat is to provide excellent service as well as exclusive or 'owned' brands. In Auto, 45 per cent of sales come from owned/exclusive brands, 35 per cent at BCF and 11 per cent in sporting goods. With the exception of sporting goods, the proportion of owned/exclusive goods sales has increased over the last twelve months.
The market does not appear to be overly ambitious in its expectations for sales, EBIT and net profit. All are expected to grow in the 2-4 per cent range for the next three years.
What the market has re-rated is the share price. Super Retail group shares are up over 30 per cent since the start of the year. From a relative perspective, the shares have moved from being on a PE ratio that was well below its historical average at the start of the year to be a full standard deviation above the average today. I should point out that on three occasions since 2015, the shares have been two standard deviations above their PE average.
Another way of thinking about valuation is to ask what the market price might be implying. It appears there will not be any future changes to market share. It's important to consider this implication, because if it is reasonable to expect Amazon to grow share, the assumption is they will take it from smaller players.
So far Amazon has been less of a concern than many analysts predicted but it is often the case that markets overestimate the impact of a new entrant in the short term and underestimate the long-term impact.
The current price also assumes Super Retail Group will not be able to improve margins even by migrating more sales on-line. On the face of it, this seems pessimistic. However, the company will face a cost headwind in 2020 as a result of a new enterprise bargaining agreement that restores weekend and evening penalty rates and casual loadings, which were previously traded away for higher base rates. According to Citi Research, a 1 per cent increase in wage costs corresponds to a 2.3 per cent decline in EBIT and some retailers – those whose employees are covered by the general retail industry award – are facing higher labour costs with the award expected to rise more than three per cent in 2019.
Supercheap is certainly a higher quality retailer with prospects that do not seem as dire as previously contemplated.
---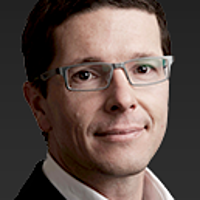 Chief Investment Officer
Montgomery Investment Management
Roger Montgomery founded Montgomery Investment Management, www.montinvest.com in 2010. Roger brings more than two decades of investment, financial market experience and knowledge. Roger also authored the best-selling investment book, Value.able.
Expertise