SWIFT NETWORKS (SW1) - is this just the beginning?
---
Swift's debut up ~ 56% in two days has been strong, but the question we want to task: "Is there more behind it?" The sector as a whole (TV2, ONE, XTV) has recently been re-rated significantly, but more importantly, SW1 is a key standout vs. its peers, trading at ~ 0.64x EV/Sales vs. TV2 of over 4,000x EV/Sales.... The company is already cash flow positive with revenues of $12.24 million in FY2015 and we expect this number to be larger in FY16. Management is key here... Carl Clumb and Xavier Kris (CEO of SW1), established and sold Harpur Group for $220 million followed by Retail Decisions for $640 million... that's impressive... So why is Xavier interested in a $7M EV business? We see validation for its stellar run on the back of strong fundamentals and new contract wins in the growing lifestyle and aged-care sectors. Full Disclosure: Peak was co-lead on the IPO and was paid capital raising fees by the company. This is not to be warranted as financial advise, just purely opinion only.
---

---
---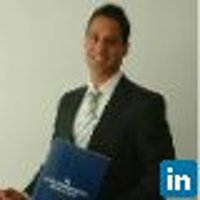 Executive Director
Peak Asset Management
Prior to founding PEAK Asset Management, Niv headed up HC Securities, spent three years growing Halifax Investments capital markets division and also worked on the wholesale desk at Macquarie Bank, servicing a wide range of institutional,...
Expertise
No areas of expertise