Tech bubble fears overblown
---
This week Frazis Capital held its January strategy update. After the firm's long-only international equities fund advanced 108 per cent (after fees) up to December 2020, the strategy of portfolio manager Michael Frazis is turning heads. 
We've pulled out three key highlights from the Frazis Capital update and reproduced them below. For more information, the full webinar can be found here.
Following the innovators: A unique strategy
Frazis achieves his outstanding returns with a focus on two factors:
Companies customers love

Companies experiencing explosive growth

"It's a really powerful framework because it almost always leads you to the right answer when asking 'What stock should I buy?'" says Frazis. 

Further, he emphasises that these two factors take you to companies which are heavily investing in their own success, even though traditional metrics could view this sort of investment as a cost on the balance sheet, leading many to sell when they should be buying.
Investing while companies are experiencing periods of rapid growth is how Frazis Capital likes to play. Companies that are yet to be profitable but are rapidly gaining market share and revenues are often where the most share price appreciation occurs. By the time these companies formally become established incumbents, the growth story is over (and so is Frazis's position).
For many Fundies, meeting with a company's senior management is their key method of learning about the companies they buy and sell. However, for Frazis, it's the opinion of the customers and key decision-makers that's most important. 
For us, management are the wrong people to speak to, they're the sales people. I want to hear from the decision-makers. 
Frazis believes that finding the companies being chosen repeatedly against their competitors is the best way to find the 'loved' companies. This approach is reminiscent of Peter Lynch's 'invest in what you know' approach. The individuals on the ground using these products day to day often know better than Wall Street whether a company's product is a viable investment.
Overblown tech bubble fears
Responding to a question regarding fears of a global tech bubble, Frazis said he remains bullish on tech and innovation, and indifferent whether a bubble is forming or not. He believes that the investors who stay long on the companies who are leading through innovation will come out on top in the end. 
The people who stay long on this stuff will beat everyone else. The real winners will be those who back the companies they believe in, stick with them and don't trade around. 
He points out that it is impossible to know where the top of a bubble is. These innovators might continue to run for an additional year or two before there is a correction and by staying at the forefront of innovation, you will continue to outperform. 
To further make his point, Frazis draws on the DotCom bubble of the 2000s. For him, the key learning from the crash was not the eye-watering valuations, nor was it to stay away from bubbles, rather it was that staying at the forefront of tech and innovation will ensure you perform extremely well. A continual commitment to innovation will beat any attempt to time asset prices. This line of thought marries up nicely to the overarching strategy of Frazis capital - continue to back the leaders who are loved by their customers until they aren't anymore. 
As long as you continue to pick high performing companies, growing rapidly year on year, you'll end up significantly ahead.
EVs and Lifesciences
Nio (NYSE: NIO)
Answering a viewer question on his thoughts around Chinese electric vehicle (EV) manufacturer Nio, Frazis is bullish on the move to EVs and the tendency of the Chinese to buy domestically. Frazis highlights the strong tailwinds behind this company.
The reality is that the Chinese are moving electric and they've flagged it in a million ways ... we expect most cars in China to soon be electric.
EV's are noise-less and don't pollute locally, this will help the nation deal with the smog and noise pollution problems they face in the large cities. Additionally, EV's will be key in achieving the Country's commitment to net-zero emissions by 2060. 
Frazis sees some opportunity for foreign EV's like Tesla and luxury automakers but believes the vast majority of these vehicles will be sold by domestic manufacturers. 
"That's just how they operate their economy," says Frazis "the Chinese will want to support domestic from all levels of their society". Nio is not the only Chinese EV manufacturer but they are one of the largest.
"They have over 100% revenue growth ... I wonder how much juice is left in the short term, but the Chinese are buying them and that's what matters." Another nod to his unique strategy.
DermTech (NASDAQ: DMTK)
Frazis's chemistry degree from Oxford might well give him an edge over most portfolio managers in the life sciences space. (Note: Frazis prefaces this stock story by advising caution to the viewers. The life science positions taken by the fund are often small and actively managed, this should be kept in mind when others consider the stock.)
DermTech is a new play for the fund. The company's product is a special adhesive tape which can be used to test for melanoma without invasive biopsy methods. Currently, the standard practice of testing moles for melanoma is through the use of a scalpel to remove samples for testing. 
DermTech's 'smart sticker' simply needs to be pressed on the suspicious skin spot which it then can be lightly peeled off the skin and sent away for testing. The brief contact of the sticker allows it to pick up necessary RNA material without the need for cutting of skin.
This does not only improve the comfort of the patient but the product has been proven to be more effective at determining cases of melanoma. 
While DermTech's product appears revolutionary, Frazis warns that the many layers of approval needed for biotech companies present difficult hurdles for many innovators. He highlights that the process is different in each country and that merely being approved for use does not mean that the key decision-makers will take up widespread use of the product. Whether DermTech can make it through all those hurdles is yet to be seen. 
Summing it up
From the key points extracted above, it's clear that Frazis Capital has a strong, delineated investment strategy and is sticking to it. 
These highlights only comprise three of the many points of discussion from the firm's recent strategy update. For the full insights of portfolio manager Michael Frazis please watch the full webinar here.
Never miss an insight
Enjoy this wire? Hit the 'like' button to let us know. Stay up to date with my content by hitting the 'follow' button below and you'll be notified every time I post a wire. Not already a Livewire member? Sign up today to get free access to investment ideas and strategies from Australia's leading investors..

---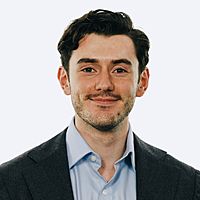 Partnerships Manager
Livewire Markets
Nicholas is a Content Editor at Livewire Markets. He is passionate about equities, the law and basketball.
Expertise