Tech investment trends for 2017
---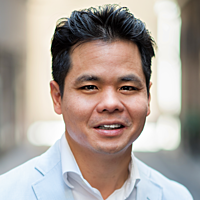 Benjamin Chong
Right Click Capital
Internet of things
The Internet of things (IoT) is hailed as the next big thing in technology. It refers to a network of internet-enabled devices able to collect and exchange data using embedded sensors. Many will also have the capability to engage and interact with their surroundings. IoT goes hand-in-hand with drones, autonomous vehicles and smart appliances, all of which are destined to become household staples as collaborative networks expand. According to Frost and Sullivan, the Australian market for IoT in the home is projected to be worth $200 million by 2020, with security and energy management systems taking the lead. Through real-time data analytics and sensors, IoT has the ability to bridge the gap between the digital and the physical, allowing businesses to respond to events in a more informed and timely manner. It's clear that corporate giants are locked in a global race to secure and maintain a technological edge. The top IoT deals captured by Internet Dealbook this year include SoftBank's acquisition of chip maker ARM Holdings for US$31.4 billion in September and networking giant Cisco acquiring leading IoT unicorn Jasper technologies for US$1.4 billion.
If you're yet to be convinced, McKinsey predicts the IoT market to be worth US$6.2 trillion by 2025.
Digital mesh and service architecture
Following on from IoT, the big push behind digital mesh and service architecture development is well underway. This technology allows a set of endpoints to access information, applications or interactions. In recent years, most IoT devices have connected to the internet, albeit in isolation. A device mesh allows for the connection of the entire mix of devices that exist in your network, from mobile phones to wearables to home IoT devices. With a fluid transfer of information and smooth integration across devices, software and applications, digital mesh has already begun to permeate across different parts of our everyday lives. Our cars, home IoT devices like the Nest Thermostat, and smart door locks like August that communicate and share data to unlock the front door and regulate temperature when you're almost home. This year, the number of connected devices in the world will reach a staggering 6.4 billion, up 30 per cent from 2015. Australia boasts its own burgeoning IoT startup ecosystem; industrial IoT company MOVUS has made headlines for fleet management and remote monitoring, GoFar helps drivers save on fuel and reducing emissions, and WattCost optimises energy expenditure for both home and business owners.
Artificial intelligence
Artificial intelligence (AI) is the umbrella term coined in the 1960s for the replication of human intelligence in any given system. Its subset machine learning refers specifically to the software component composed of algorithms able to self-learn from data without human intervention. Increasingly prevalent in a wide range of software and hardware solutions, AI and machine learning have enhanced productivity and automation to streamline not only business processes, but our day-to-day actions from start to finish. FY2016 saw deal activity for AI startups reach new heights, with deals tracked by Internet DealBook increasing six-fold from 70 to 400 over the period from 2011 to 2015. US$1.5 billion in funding was raised by 200 AI companies in the healthcare, marketing and business intelligence sectors, in the first six months of 2016 alone. A further 40 acquisitions have been made to date, with tech giants Google, Intel and Apple leading the pack in securing new technology and fresh talent. It's a similar story here in Australia, with the big four banks pushing to embed AI and robotics within their technology departments.
Augmented and virtual reality
With the technology finally reaching the mass market this year, 2017 is set to be an even bigger year for augmented (AR) and virtual reality (VR). VR refers to the computer-generated recreation of a real-life situation, as an immersive experience for the user. As one of the largest investors in VR, Facebook brought the technology to the world stage in 2014 through its acquisition of Occulus Rift for US$2 billion. Applying similar technologies, AR involves the integration of computer-generated enhancement with the existing reality as an additional level of interaction. Unlike VR, it is built into applications to blend into the real-world environment. The prime example of AR's break onto the world stage was Pokemon Go in July 2016, where user uptake was so strong that it had to limit release to three initial countries whilst it addressed server issues. Internet DealBook has tracked an increase in VR funding in recent times, evidenced by VR startup Magic Leap raising US$793.5m in a round led by Alibaba just this February, contributing to a collective US$2 billion funding rounds over FY2016. Australian startups have also benefitted, with Melbourne-based AR startup Plattar raising US$800,000 in April and Sydney-born startup Humense recently securing funding from global ecommerce giant Alibaba.
Given all this activity, how can investors jump on the bandwagon and capitalise on these trends? Read my piece on investing in high-growth technology companies to find out how best to identify a top investment opportunity as well as a step-by-step guide for private equity and venture capital investments. You can access it here:  (VIEW LINK)
Contributed by Right Click Capital:  (VIEW LINK)
---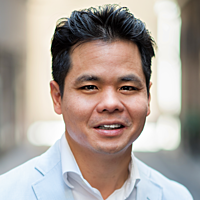 Founder & Partner
Right Click Capital
Benjamin has a track record of investing in and building successful Internet-related businesses over the last twenty years. These include Online Agility, an incubator and developer of online businesses, Jetabroad, one of Australia's leading online...
Expertise
No areas of expertise