Telstra Versus Banks: A Reversal?
---
Last year (2014) I wrote Telstra had become the default Go To stock for yield in the Australian share market. Because, unlike the banks, it did not have regulators breathing down its neck and no direct exposure to the worrying housing market. Banks underperformed, Telstra performed. So far so good. But the situation seems to have reversed in recent weeks. Is this simply because of dividend strategies centred around banks' reporting season or is there more happening? Further G8 Education remains heavily out of favour, but there are plenty of reasons to seek exposure to childcare centres. Are there viable alternatives? Had a look at smaller consumer lenders lately? A lot is weighing on investors' minds and it aint necessarily good news. My Weekly Insights: (VIEW LINK)
---

Follow Rudi Filapek-Vandyck's wires
---
---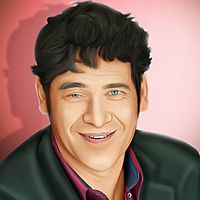 FNArena is a supplier of financial, business and economic news, analysis and data services.
Expertise